SkyBell v2.0 gets better eyesight for your WiFi door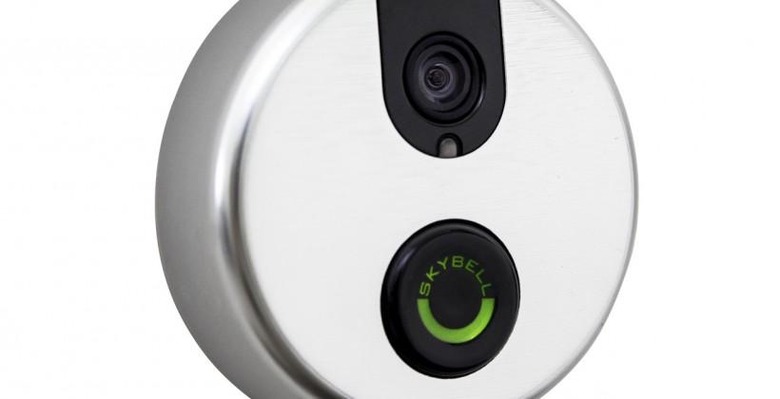 WiFi-enabled doorbell SkyBell has been upgraded, with version 2.0 of the wireless ringer getting better eyesight and stronger connectivity. The doorbell, which hooks up to a WiFi network and beams video and two-way audio to a smartphone or tablet, has been revamped with a new wireless chipset that, so SkyBell claims, will add up to smoother video and faster reconnections to the network. Meanwhile, there are Dropcam-style cloud DVR features in the pipeline.
Thanks in part to the new WiFi chip, on-demand views through the SkyBell's camera now load up in under five seconds.
The camera, meanwhile, has been upgraded with a new 140-degree lens for a broader field of view. There's also control over contrast, so that faces in shadow can be seen more clearly.
Meanwhile, the motion sensor has been updated for better performance, and there's now support for a digital doorbell too, for those who want an old-fashioned ringer as well as a phone notification.
Coming soon, SkyBell says, will be timer support for the motion sensor, so that it will only be active at certain times of the day. That way, it can be used to track whether someone comes near the front door at night, for instance, but not fire out push-notification alerts during the day.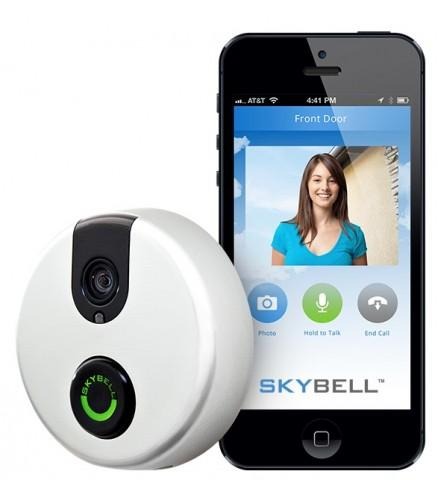 It's not the only improvement the company has in mind, either. Soon, there'll be support for cloud storage of video files, with recorded content available for review if users missed it live on their phones.
SkyBell 2.0 is available now, priced at $199, and is offered in both silver and bronze finishes.