Sky+ iPhone app turns phone into DVR remote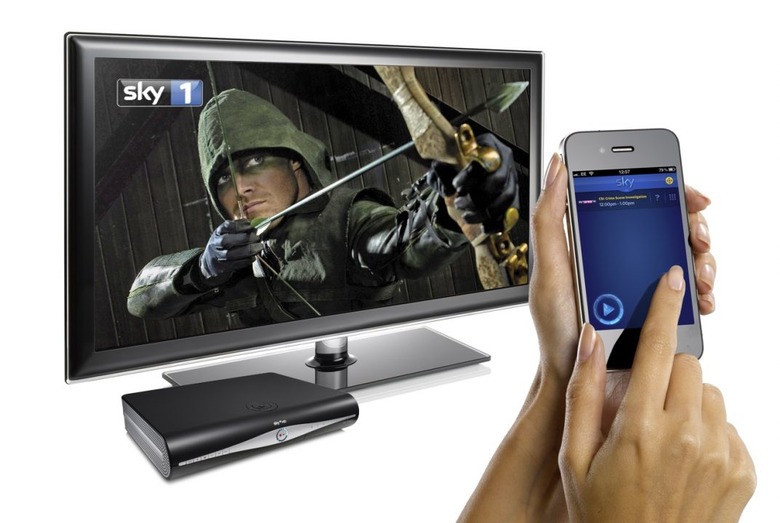 Sky TV subscribers in the UK can now use their iPhone as a remote control for the Sky+ HD set-top box, with the smartphone joining its iPad sibling in doubling as a universal controller. The updated Sky+ app, released for Apple's tablet earlier this year, now works on both the iPhone and iPod touch, giving smartphone control over channel changing, full access to the program guide and scheduling recordings, and gesture-based navigation through playback.
So, swiping across the screen can pause, play, or rewind content, even live TV using the Sky+ HD box's timeshifting abilities. Access to the TV guide is available when away from home, too, as is recording scheduling, so if you've forgotten to set things up you can program your DVR remotely.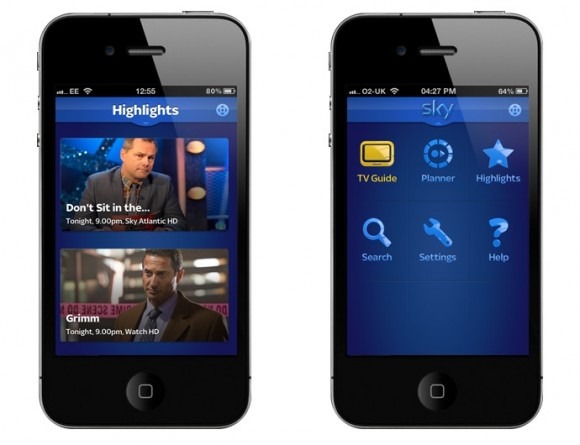 Both the Sky+ HD box and the iOS device have to be on the same network in order for the system to work, and the guide has a week's worth of content to browse through. The app sits alongside's Sky's existing Sky Go streaming app, which allows subscribers to watch content on their phones or tablets over WiFi or 3G connections.
Meanwhile, Sky says an Android version of the Sky+ app will be headed to Google's platform "in the coming months" though doesn't give any more definitive timescale. You can download Sky+ here [iTunes link].