Sky Go Extra app adds offline viewing for a monthly fee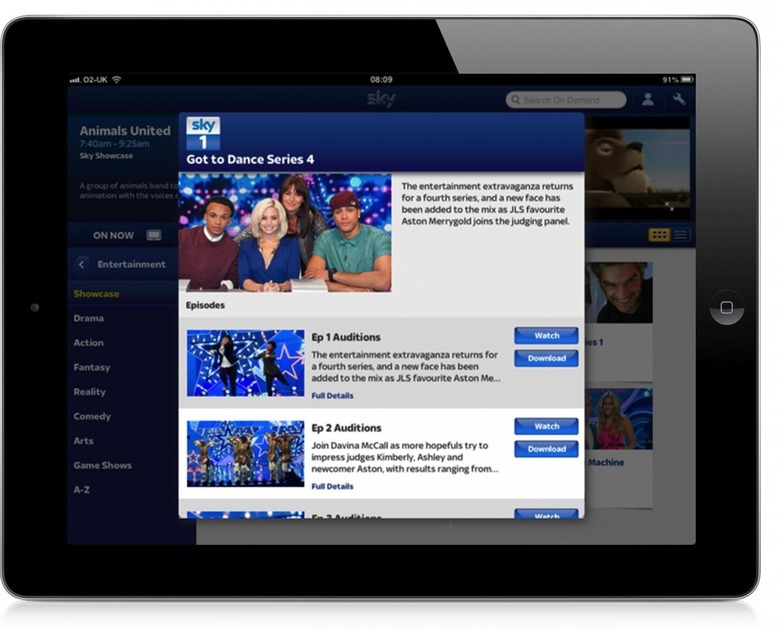 Sky has added offline playback to its mobile apps, with Sky Go Extra offering the ability to pre-download TV and movies to their phone, tablet, or notebook in return for a monthly fee. The new feature, adding to the existing Sky Go apps – which require a persistent data connection for streaming content – is priced at £5 ($8) per month and only available to Sky UK subscribers; that monthly fee also doubles the number of devices that can be registered to the Sky Go service.
Unlike the usual two phones, tablets, or other hardware that Sky Go's free tier supports, Sky Go Extra increases that to four. However, that's only registrations; only two devices can be actually used to watch content over 3G/4G/WiFi simultaneously.
Channels available include Sky Movies, Sky Atlantic, Sky 1, Sky Arts, Nickelodeon, Disney, and others, while Sky's exclusive deal to offer the full James Bond collection means they're also available to app users. A 64GB iPad, Sky suggests, has enough space for 400 30-minute TV shows and more than 80 movies.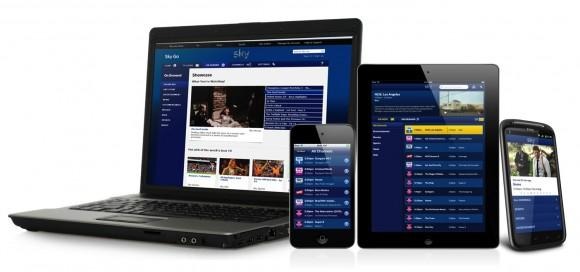 Each download lasts on the mobile device for up to 30 days; if subscribers subscribe to the Sky Movies pack, they can access any of the films available through that, too. However, once you start watching a film, it's available for 48hrs, while the network says "most other" content "can be watched for up to 7 days and once viewing commences is available for 48 hours."
Sky Go is available for iPhone, iPad, iPod touch, and 26 different Android devices. Sky has also added support for the HTC One X+, the Motorola RAZRi and the Samsung Galaxy Tab2 7.0 today.