Sky Factory eScape Window Will Simulate the Outdoors for Almost $10,000

Sky Factory isn't a new face 'round these parts. We've showcased their digital outdoor illusions before, and while the previous times weren't all that cheap to begin with, this latest one takes the crown for most expensive thing we want (today). If you're like us, then you don't get out much, and there seems to be a growing number of the outdoor-deficient, or we don't think there would be so many ways to simulate what we don't have. But, all good things cost money, and this one in particular costs a few pretty pennies.
The eScape window is a 40-inch 1080p LCD monitor that sits comfortably recessed in a wall of your choice, mounted behind a realistic-looking window frame. That's right, you can be looking at all sorts of gorgeous vistas right through a simulated window frame! Included with the bundle are 8 full-HD videos. The videos range from a half hour to an hour and twenty minutes, so at least you get some options with your purchase. The videos show impeccable high definition quality, as well as bring high-fidelity sound to your living room, all while you think about getting outside.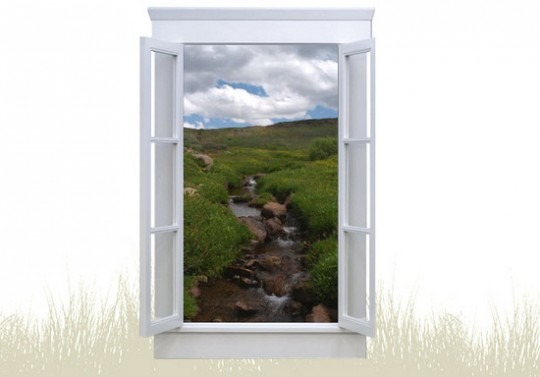 Much like the Winscape virtual windows, this set up gives you as much realism as possible, without actually going outside. Although, unlike the Winscape, this doesn't require any kind of specialized (even if its created as such) material, and it can be enjoyed by more than one person at a time. Unfortunately, Sky Factory's eScape window costs $9,750, and it's available right now for purchase. We're still debating if it's worth it or not, or if we should just open our front door and call it a day.
[via The Awesomer]