Sky apps return to Google Play following hack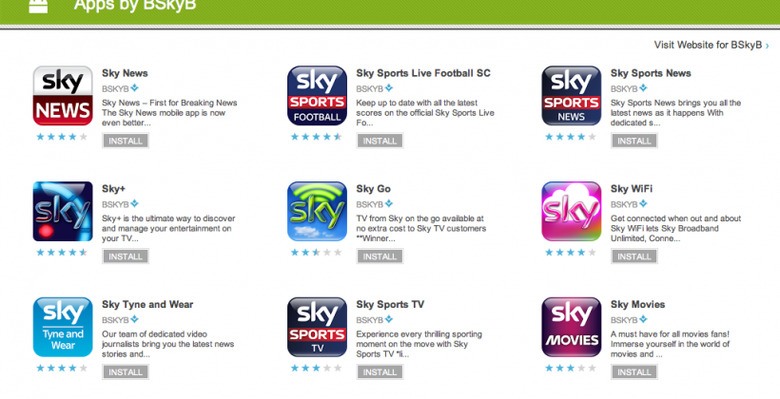 Broadcaster BSkyB has returned its Android apps to the Google Play store today, after pulling them earlier this month following the hacking of its Twitter account and Play listings by the Syrian Electronic Army. The hack, which took place on May 26, saw the official Sky Twitter account advise subscribers to uninstall the apps – which include Sky Go for on-demand streaming, and Sky+ for remotely managing DVRs – as they had been compromised. However, it was later revealed that there had been no such issue, though BSkyB still pulled its vandalized listings from the store.
For those who did not uninstall the apps when (erroneously) advised to, the broadcaster was adamant that they were safe to use. "Sky Android apps previously downloaded by Sky customers are unaffected and there is no need to remove them from an Android device" Sky tweeted following the hack.
However, that still left the apps missing for new downloads, a situation which has lingered since the weekend. The hacker group had modified the listings of each application to show its own logo, along with replacing the description of the app with "Syrian Electronic Army Was Here".
Each of the restored applications, which showed up in the Play store earlier today, is dated May 31, though there's no specific mention of the hack in any of the listings. The closest BSkyB gets is a reference to generic "bug fixes" in the change-logs.
May was a busy month for the Syrian Electronic Army, with the Sky hack just one of a number of attacks. The group also targeted UK broadcaster ITV, along with newspaper The Financial Times, while The Onion spun several satire stories out of an earlier breach of its own systems.
VIA: Paul O'Brien