YouTube bug: skipping is broken, Google's fixing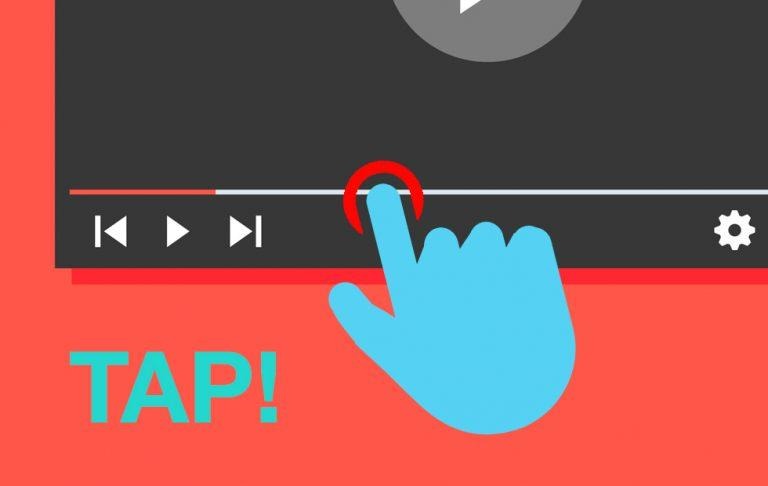 Skip video on YouTube this week on Android and you might have an issue to deal with. Previous versions of YouTube – the Android app – allowed users to skip forward and backward with a tap on the progress bar. Now, not so much. The good news is that YouTube developers are hard at work looking for a solution to the problem, and it should be fixed soon.
According to a YouTube representative: "If you're using the YouTube app on Android, we're aware of an issue with tapping on the progress bar to skip forwards/backwards. Workaround: you can still hold and drag the red dot on the progress bar." Take note that this is on Android ONLY. If you've have issues with the same element on iOS, let the YouTube crew know so they can fix it up real nice.
For those of you that've found this change to be helpful – that's sort of a bummer. Users on mobile devices occasionally bump the bar with their thumb or finger when they do not mean to. With this mishap / bug / issue, that bumping became far LESS of an issue. This entire situation is, as such, a sort of double-edges sword.
If you'll have a peek at the Reddit thread on this situation, there are a bunch of users who've found this issue to be a non-issue as such. "I was thinking this was intended," said DonnySaysVacuum, "because as I thought about it, I've been really frustrated when Ive lost my spot to an accidental touch. Maybe it's not so bad."
The comment from YouTube developers came from the Twitter account @TeamYouTube. There you'll also find comments about YouTube Dark mode. "We don't have an exact date to share at this time, but Dark theme for Android is coming soon! Stay tuned for future updates." Neat!