Skifta to challenge AirPlay and Sonos with streaming speaker deal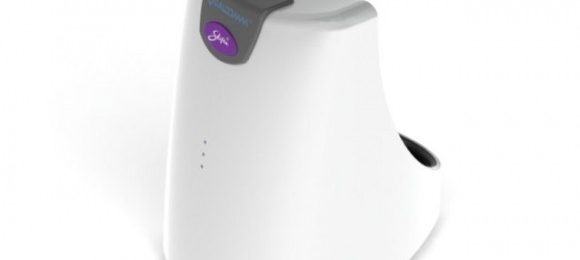 Qualcomm's Skifta music streaming system has found itself an A/V partner, with speakers toting the chip firm's DLNA-based AirPlay rival set to hit stores in the summer of 2013. The Skifta team has inked a deal with Tymphany, a speaker ODM (original design manufacturer) whose hardware is rebadged under various brands and sold in stores like Best Buy, to embed the Skifta Audio Module into future systems as the default, replacing Bluetooth in the process.
That will help make those speaker systems more viable alternatives to Apple's AirPlay, but also to whole-house streaming systems like Sonos. Bluetooth has made cheap wireless streaming to a single speaker straightforward, but it's not ideal when sources and speakers are more numerous.
"Bluetooth is a great point-to-point solution" Tymphany chief development office Tom Jacoby told GigaOm, but he highlights how it falls short at dealing with online media services, storage connected via a WiFi router, or when trying to build playlists featuring content from multiple sources. That's an area in which Skifta excels, laying a simple UI on top of DLNA – which has a reputation for being not exactly user-friendly – and turning phones and tablets into not only media remotes but sources of content too.
Qualcomm revealed its Skifta ambitions at the start of the year, showing off the prototype of its Audio Module which could hook up via WiFi, ethernet, or Powerline networking and be pretty much dropped straight into a third-party speaker product. What started out – and still exists – as a free app for iOS and Android would then become a platform in its own right, the company suggested, streaming not only music but photo and video content, depending on the device.
Wireless media solutions are commonplace, but few have attained the easy of use that Sonos and AirPlay are known for. That comes at a price, however, and neither is particularly suited to the budget buyer. If Tymphany can change that with more affordable brands like Vifa, Peerless, Logic, and Scan-Peek, we could finally see DLNA gain traction.