Skifta released for iOS for instant DLNA and AirPlay command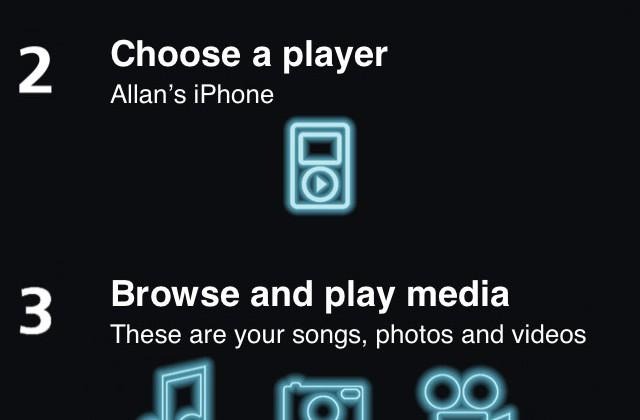 The Apple family of mobile devices are about to get a taste of what it means to be able to instantly connect to your own home network for media streaming magic thanks to Qualcomm's Skifta. This app is being described at the moment as "a first release with feature parity as an eventual goal", meaning it will have some of the features the Android version has presently with a few bits not quite up to speed at launch. You'll be able to work with DLNA, AirPlay, and open wi-fi-connected network devices galore very, very soon.
The Skifta app is able at launch to be able to play media to itself (in-app) or to a third party player from your many multiple media sources. It's able to create virtual DLNA channels with connections like Soma Radio. You'll be able to work with the same remote "shift" and remote access capabilities as the Android version of the app.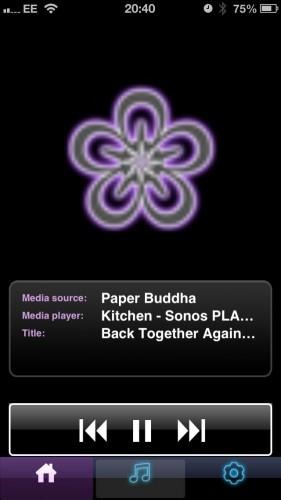 Perhaps the most important bit that's different here in the iOS app is the ability to interact with AirPlay devices. You'll be able to "talk" to AirPlay devices, accessing media from one source (like a NAS drive with DLNA capabilities) and play to an AirPlay-capable machine. The user interface is also extremely similar to the Android version, the team behind the app intending this to be a "ground-up" Apple mobile device app, but still sticking with much of the same design decisions in the way you'll see and touch the app.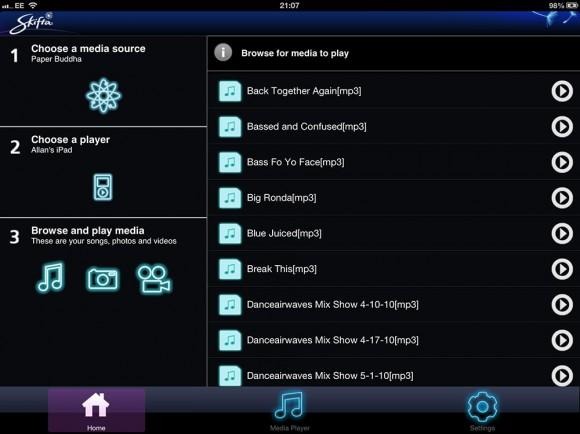 So you select a media source, you select a device with which to play the media you've got on that first device, and you play away! This app is available in the App Store now - have a peek!