Size might be the only notable thing in Samsung's 18-inch tablet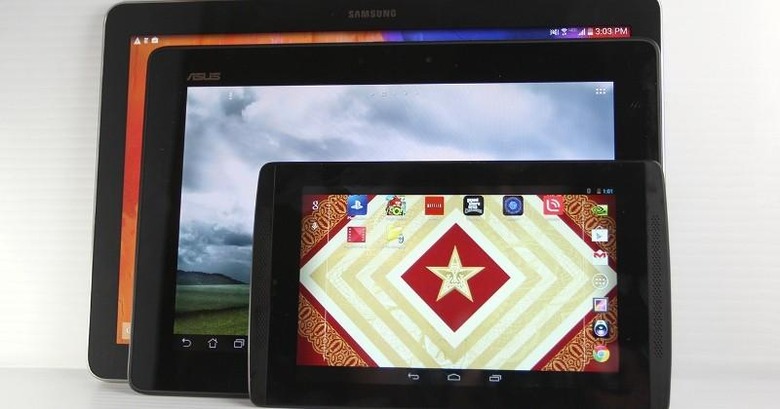 "Anything you can do, I can do better." That seems to be, or has always been, Samsung's theme in its rivalry with Apple. It was the first to out a 12.2-inch tablet, larger than any Android tablet or iPad ever conceived. Now that Apple is rumored to also have a large iPad Pro coming soon, Samsung is raising the stakes by increasing the size. How big, you ask? Well, 18.4 inches, according secret sources. Big enough to be called a table rather than a tablet.
Granted, it will most likely be used as an interactive table than a tablet you can carry around. Or maybe a slightly portable interactive display, like an All-in-One computer, except completely horizontal rather than standing upright. Whatever you call it, this 18.4-inch monstrosity will supposedly be targeted at schools, offices, and even living rooms. Fancy a digital board game for the family?
But if you're imagining this very serious tablet to be a descendant of the Galaxy Tab S, you'd be pretty disappointed. The supposed SM-T670, codenamed "Tahoe", is more a supersized mid-range tablet. Despite the large display, resolution reaches only 1920x1080 pixels. RAM is just 2 GB. Battery is 5,700 mAh, which might look measly in comparison to the size. One saving grace might be the process, an octa-core Exynos 7580 which has yet to be confirmed in the wild.
Amusingly enough, to seemingly invalidate its use as just a table, it also has a 2.1 megapixel rear camera and an 8 megapixel front camera, which you will probably use for shooting more than just floors.
That said, like many rumors, there is no certainty that Samsung "Tahoe" is even a real thing. It'd definitely be a strange beast if it were. And if it is real, we might get to actually see a glimpse of it at IFA 2015 next week.
VIA: SamMobile