SiriusXM is buying Pandora, and that's a huge deal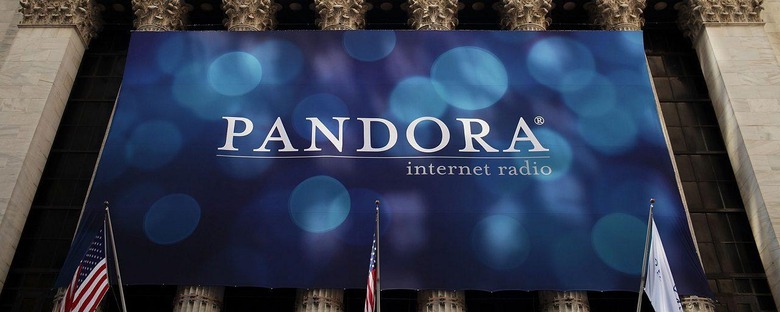 It isn't exactly a secret that SiriusXM has lost a bit of its luster with the rise of inexpensive music streaming services, but as the old saying goes, "if you can't beat 'em, join 'em." SiriusXM has announced its intention to buy Pandora, which is one of the most popular music streaming services around. The proposed acquisition is valued at $3.5 billion, and the resulting company would be one of the largest music streaming businesses around.
In fact, buying up Pandora would significantly expand SiriusXM's audience. At the moment, SiriusXM can boast around 36 million satellite radio subscribers, but with 70 million monthly active users, Pandora has nearly double that amount. It isn't hard to imagine a Pandora acquisition being a big boon for SiriusXM, as it would immediately put its satellite radio business in front of many more people.
With that in mind, we can probably expect SiriusXM to begin offering monthly subscription packages that include both radio and music streaming through Pandora. SiriusXM says that cross-promotion opportunities are a major driving factor behind this acquisition, and that it will leverage "SiriusXM's exclusive content and programming with Pandora's ad-supported and subscription tiers to create unique audio packages."
That's just one piece of the puzzle, though, as SiriusXM has also been working on building its in-car presence lately. Last year, the company acquired Automatic, which makes plug-in vehicle diagnostic adapters. It's possible that we'll see something like an Automatic-made ODB-II dongle with support for Pandora streaming built-in. We'll certainly be keeping an eye out for such a device as we move into the era of 5G.
In short, there are a lot of possibilities for a SiriusXM and Pandora merger, especially when you consider the latter's attempts to grow its in-car offerings. The good news is that neither company's core service will change once the acquisition is complete, which will now need to gain the approval of regulators before it can happen. We'll see what the future holds for these two companies soon enough, so stay tuned.