Siri is your new Mercedes-Benz copilot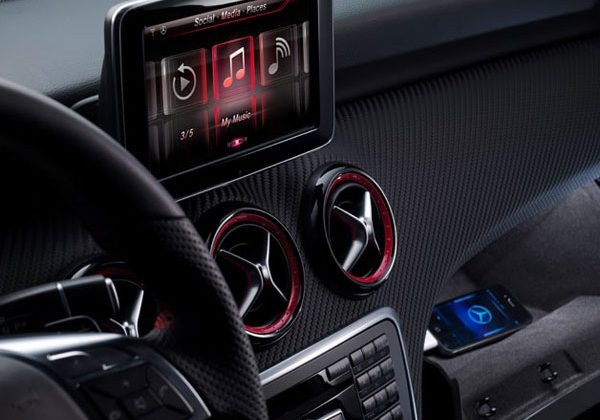 Apple's Siri digital personal assistant is set to show up on the dash of select Mercedes-Benz models, with the news that the A-Class COMAND system is getting an upgrade for improved iPhone 4S interconnectivity. Dubbed "Drive Kit Plus for iPhone" the system allows users to navigate through their iTunes library via the A-Class' Controller in the armrest, together with trigger Siri spoken voice commands to locate services, contact people in your address book, fire off text messages and more.
In fact, all of the iPhone functionality can be used, even if drivers only have the basic Audio 20 system in their car. The iPhone 4S itself also gets recharged while plugged in, and its display is outputted to the in-dash screen.
There's also Garmin-powered real-time traffic data, with POI search and 3D mapping, in the Digital DriveStyle App. A car finder tool will automatically store the car's location in a parking garage, too, and there's AUPEO! Personal Radio for streaming entertainment and social networking integration.
Although the new system will arrive in the A-Class first Mercedes-Benz expects to roll it out to the B-, C- and E-Class from fall 2012.