Sinchun UMPC-501 A bargain MID may actually hit shelves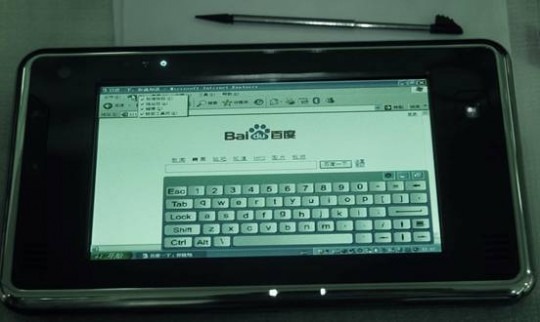 Room in your hearts for another generic Chinese MID?  Shinchun Electronic Co. certainly hope so, because their UMPC-501 A actually sounds like it may eventually go on sale, unlike some of the OEM designs we generally see.  The 5-inch WVGA touchscreen slate runs from a 1.1GHz Intel Atom Z510 processor, with between 8 and 32GB of SSD storage and 1GB of RAM.
That should be plenty to run Windows XP Home, on top of which you can see from the (murky) photos that Sinchun have thrown in some finger-friendly customisation.  Meanwhile there's no shortage of connectivity, either, with WiFi and Bluetooth, together with SiRF Star III GPS and a 3G module.
There's also a removable battery, though no estimates on exactly how long the MID will last for.  Sinchun hope to have the UMPC-501 A on sale midway through this month, priced at under 3,000 yuan ($441).
[via Cloned in China]