Video doorbells are increasingly our first point of contact with the modern smart home, and now SimpliSafe is joining the party with its new Video Doorbell Pro. Designed to integrate with a SimpliSafe security and home automation system, the new camera allows for two-way audio as well as getting a glimpse of who is standing at your door.
The latter comes courtesy of a 1080p Full HD camera. It's equipped with a 162-degree super-wide lens, so that even if someone is stood off to the side of the door – or, alternatively, if you have to mount it awkwardly because of the layout of your porch or entranceway – you should still be able to see them.
SimpliSafe has also included HDR support, promising better clarity as a result even in bright or dark – or combination bright-and-dark – situations. Person detection uses both a PIR sensor that spots heat, and an image-classification system that can differentiate, say, a dog from a human, or mistake the movement of a car for something you'd actually want to get an alert about. PIR functionality will be live at launch, SimpliSafe says, while the Video Doorbell Pro's human-spotting will come as a later update over the coming weeks.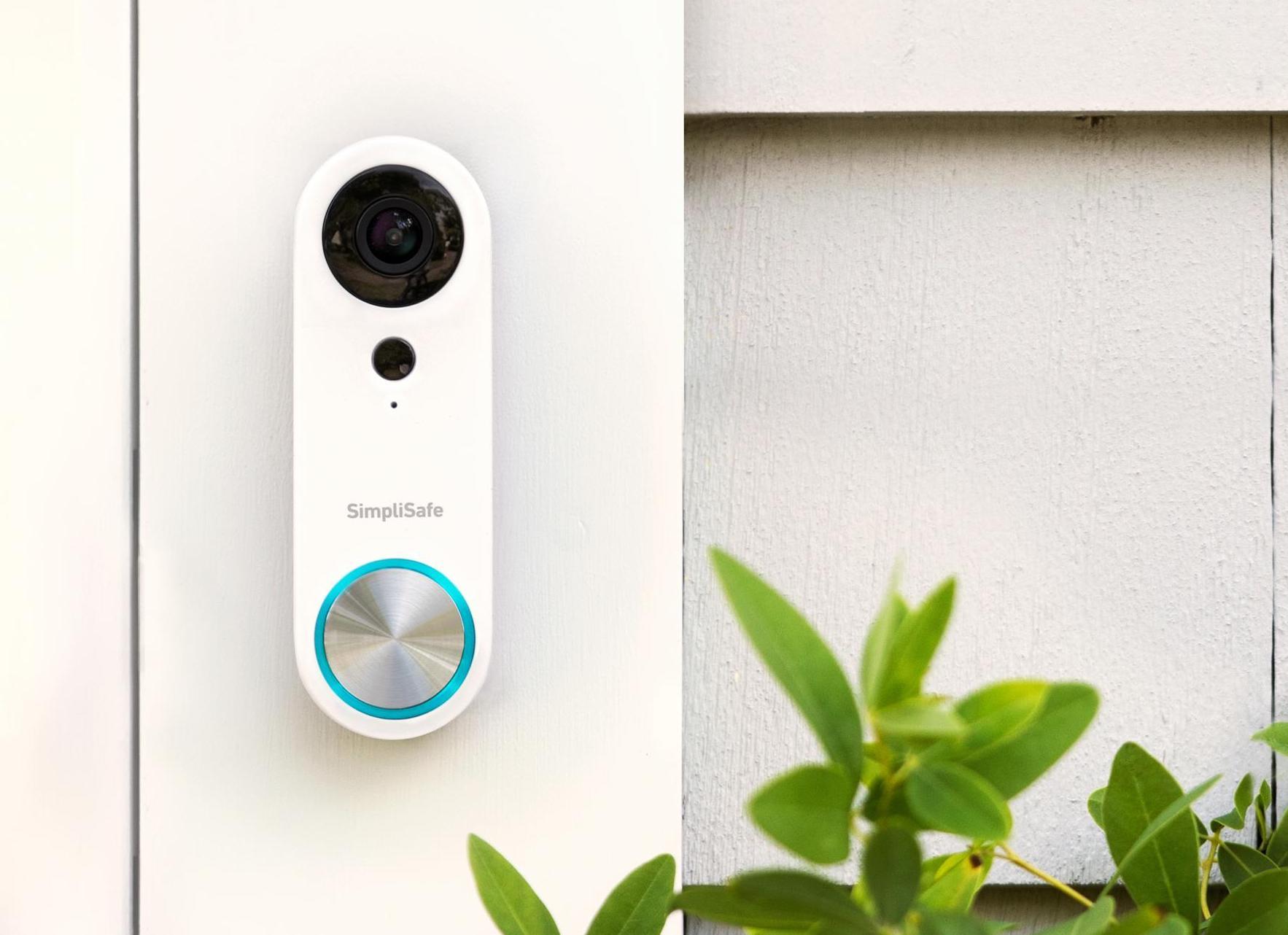 There's a regular door chime so that, even if you don't have the SimpliSafe app, you'll still know there's someone at the door. Two-way audio gets noise and echo cancelation, too. As soon as motion is detected – not only on the Video Doorbell Pro, but through every sensor and camera in your SimpliSafe setup – all cameras begin recording, including cached footage from before the trigger was stopped.
As for installation, SimpliSafe says the new doorbell will work with 8V to 24V wiring, and traditional chimes through to modern digital versions. Three different faceplates – Obsidian, Cloud, and Jade – will be offered, with the company promising a greater range of interchangeable plates in due course. It should also work with SimpliSafe's existing Google Assistant, Alexa, and Apple Watch integrations, which were added earlier this year.
The SimpliSafe Video Doorbell Pro is available now, priced at $169. The company's "Foundation" starter kit, meanwhile, comes in at $230 with a base station, keypad control unit, single entry sensor, and a single motion sensor.