SimCity creators ask for faith as problems "almost" over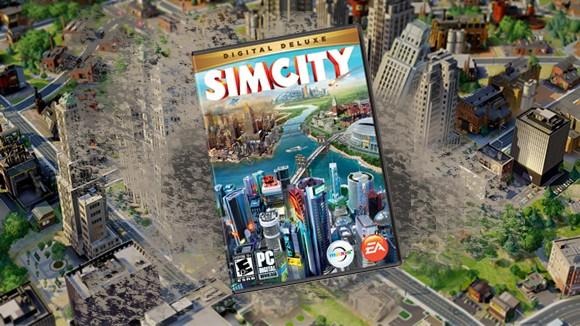 This past week the re-launch of the SimCity franchise was threatened with connectivity and crash problems galore – but according to the MAXIS label under EA Games, they're almost in the clear. Speaking as General Manager for the MAXIS label this weekend for a widespread blast this morning, Lucy Bradshaw gave a tentative nearly-all-clear with an assurance that "the core problem with getting in and having a great SimCity experience is almost behind us." Bradshaw also made it clear how much she appreciates those who have stuck with the development team in this hour of panic.
When you're creating a video game that's released to the public, there's always a moment of panic – or heart-clobbering anticipation when the final software build has hit the market. When that moment is over, you're generally allowed to sit back and watch the sales numbers grow (or pan) while you take a much-needed rest.
For the creators of the 2013 edition of SimCity, there was just about enough time to have a glass of lemonade before they were struck with a spit-take at customer complaints across the board. As the game is based largely online, connectivity problems reported by customers from across the country were not a welcome wake-up call for this game's creators.
The good news is that all is nearly well at this point, with "tens of thousands of new players" joining the game every day according to Bradshaw. She's spoken up on how humbling it's been to see the amount of confidence the gaming community has shown in the developers behind the game given the problems it's had thus far, and has thanked the public endlessly for that faith.
Our biggest fear was that people who love this franchise would be scared off by bad reviews about the connectivity issues.

But you put your faith in us.  You bought the game with the understanding that we'd quickly fix the server issues.  For that support – that incredible commitment from our fans — we are deeply grateful.  As the general manager of Maxis, I want you to know that we cherish your faith in us, and the love you've shown for this franchise.

Thank you very much.
Have a peek at the timeline below to see the whole SimCity 2013 story as it's rolled out over the past week and be sure to let us know how your experience is when you pick the game up yourself this week!
[via EA Games]