Signed Balance Board Hits eBay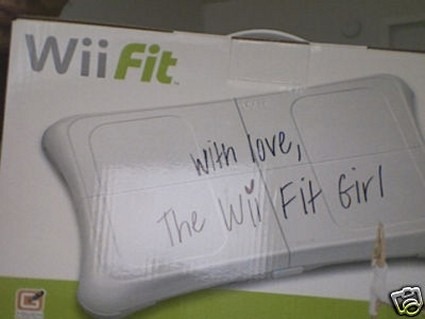 There were stories floating around that one guy had managed to spot the Wii Fit Girl in a store then also got an autograph. Well he posted it on eBay to try to get some extra dough out of it.
It has actually already been sold, and for a massive amount of profit too. If you have no idea who the Wii Fit Girl is, then first of all you should probably crawl out from under that rock. Then you can click the link and watch her twirl on the Balance Board.
At the absolute cheapest price, he couldn't have gotten the original Wii Fit for much less than about $90. The price he got out of the auction was $165. Which isn't horrible, it's just not exactly the greatest amount of profit.
[via wiifanboy]