Signal Foundation: WhatsApp co-founder makes private chat a nonprofit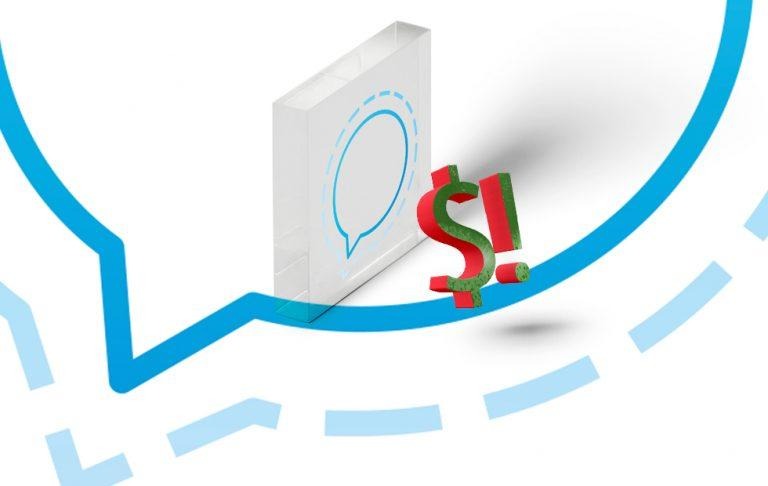 A nonprofit organization was just revealed, made by the folks at Signal (the chat platform and app) and co-founder of WhatsApp, Brian Acton. This nonprofit organization was "made possible" by Brian Acton and aims to "support, accelerate, and broaden Signal's mission of making private communication accessible and ubiquitous." In short, it'll turn Signal into an organization into which funds can flow for the betterment of Signal, a truly private form of communication.
According to Signal, "The Signal Foundation completes our vision of Signal operating as part of a full 501(c)(3)." Signal had before now been taking sponsorship funds from the Freedom Of The Press Foundation. They also announced that until their 501(c)(3) was in full effect, they'd be accepting donations through the Freedom Of The Press Foundation, too.
The first massive funding for the Signal Foundation comes from Brian Acton – to the tune of $50-million USD. Acton was co-founder of WhatsApp, and remained with the crew through their acquisition by Facebook. Last year Acton left WhatsApp and Facebook to "focus his future time and energy on building nonprofit technology for public good."
Coming from Facebook, going straight to a company whose primary goal is private communication, it almost looks like Acton's raging against the machine. "The Signal Foundation's mission is to develop open source privacy technology that protects free expression and enables secure global communication," said Acton this week. "Our plan is to pioneer a new model of technology nonprofit focused on privacy and data protection for everyone, everywhere."
In this, it would appear that Signal is no longer just an app, but the first domino that'll start up a whole line of privacy-focused products. "Our long-term vision is for the Signal Foundation to provide multiple offerings that align with our core mission," said Acton. "That will come in time."
Signal is currently an app available for several platforms, all at once. Users can head over to Signal dot org to see apps for Android and iPhone, Mac, Windows, and Debian-based Linux.