The waiting line outside the next social network just started, taking the form of a Beta sign-up for what's called Facebook Horizon. This social network experience was announced this morning at Oculus Connect, and detailed soon after initial announcement as a virtual reality project aimed at the year 2020. This isn't like your average social media brand launch – this social network is in VR, and lets you fly an airplane.
Facebook and Oculus announced Facebook Horizon at OC6 (the 6th Oculus Connect event) here on September 25, 2019. This event also played host to some chat about Oculus releasing an AR headset at some point in the future, and about hand tracking in the Oculus Quest. But right now we're going to explore what it'll mean to be a part of Facebook Horizon right out the gate.
Above you'll see the intro video for this new social network called Facebook Horizon. In it you'll see a host who seems to want to channel the essence of Eleanor Shellstrop from 'The Good Place' as she says "beyond our world, there's another world, and it's right here… on my face."
So it'll likely be something like a next-level Second Life, or what the kids are playing today in Roblox. But here you're putting your mind and your essence into Facebook.
Users will start by creating their own avatar with "an array of style and body options" put in place "to ensure everyone can fully express their individuality." Once each person creates their own avatar, they'll drop in to "magic-like portals-called telepods" that'll move them "from public spaces to new worlds filled with adventure and exploration."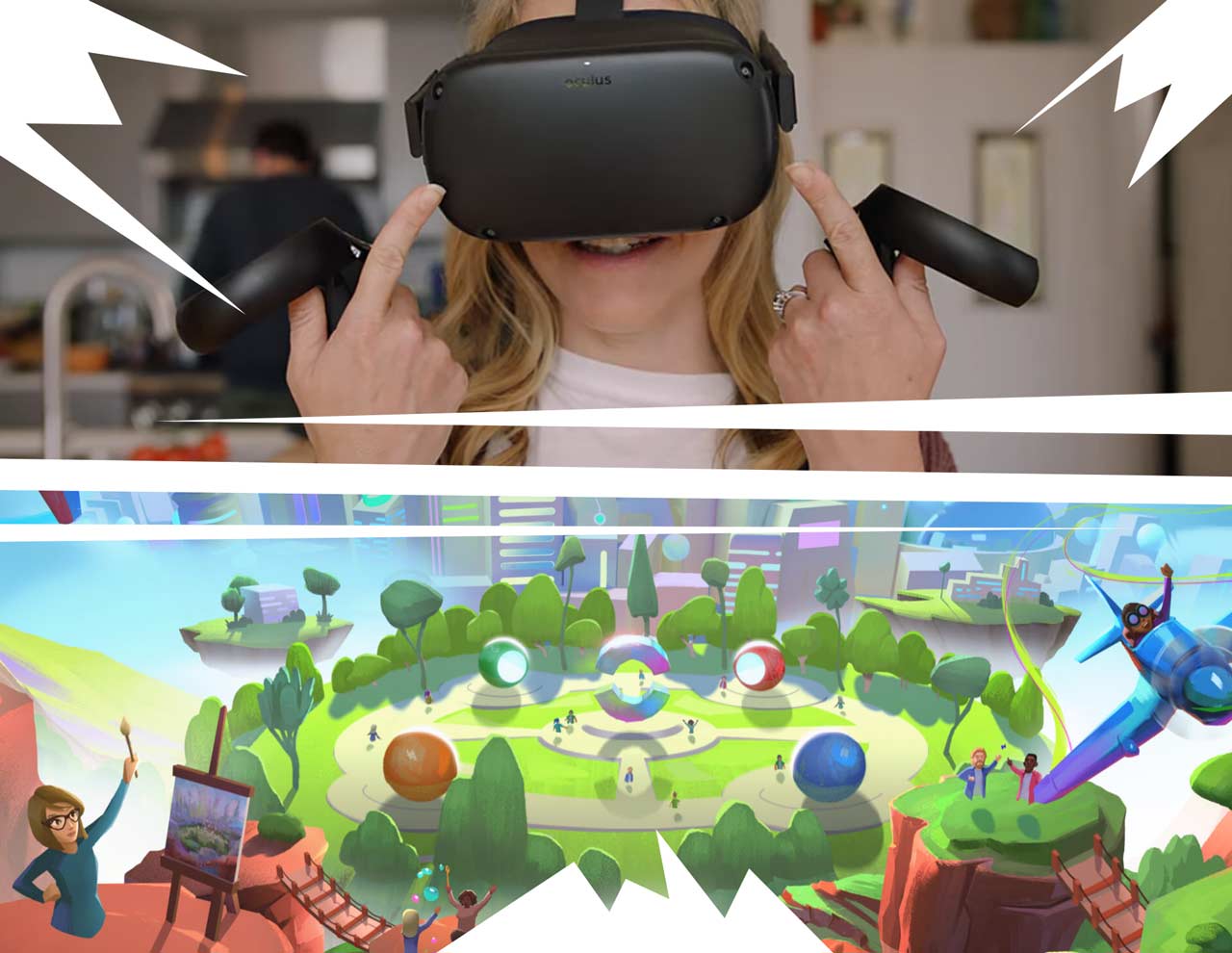 To make way for Facebook Horizon, Facebook will be closing down some old networks that'll sorta be taken over by this new space. Facebook Spaces and Oculus Rooms will be closed on October 25, 2019.
How do I sign up for Facebook Horizon?
The sign-up sheet for the Beta release of Facebook Horizon exists over at Oculus right now. "Sign up now to apply for access to our closed beta," said the Oculus page at launch, "Be among the first to explore and shape this world."