Siemens home networking sinks without trace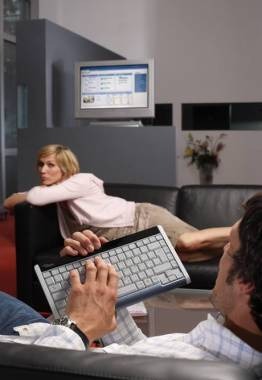 Ah, nothing like a game of "mock the staged PR photo" to brighten up a dour Sunday.  Appliancist link to today's foolhardy models who are posing for Siemens' home-automation system, Serve@Home, which seems to be implying that with a few simple taps on a wireless keyboard you can dispatch your sullen wife via a heavy monitor to the head.  In actual fact, it's a network of appliances fitted with Siemens' own "System Interface", a proprietary version of powerline distribution.
Serve@Home was announced back in 2005; where is it now, do you think?
A quick glance through Siemens' website fails to turn up any ostensibly Serve@Home compatible products, and no apparent mention of the "Cockpit" central control interface.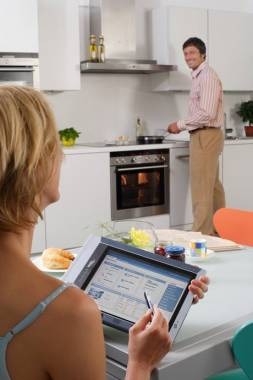 It's a shame, really, because it sounded quite interesting.  SSL-secured VPN tunnels were automatically established between the hub, appliances and any number of web-enabled devices (e.g. cellphones, tablets, PCs and internet-squirrels) meaning you could do the usual "Home of the Future" tasks like switching on the oven while in the bath or turning up the central heating while driving home in the snow.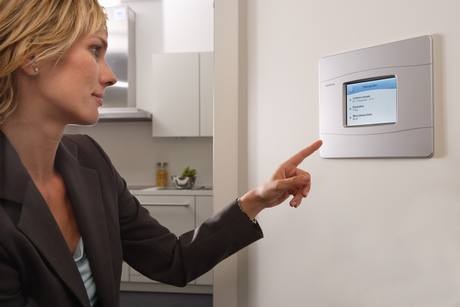 Perhaps it was the price and limited number of Siemens appliances that scuppered it: €50  ($66) on top of list price for each appliance, as well as €250 to €1,000 ($330 to $1,313) for a starter hub.  Only fifteen products in the Siemens range were Serve@Home compatible on its launch.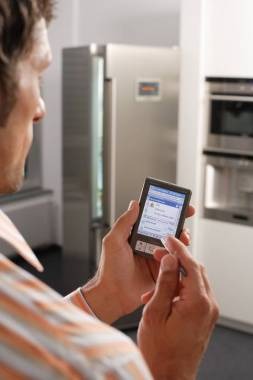 Ah well, at least we have these lovely press photos to remember it all by.  Now there's a legacy to be proud of!