Sidecar bows out from crowded ride-sharing market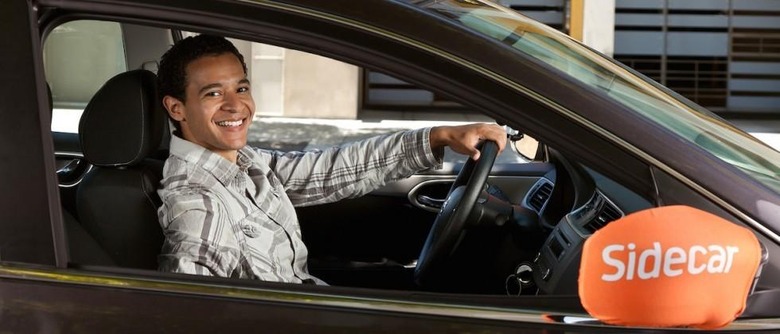 The market for ride-sharing services has positively exploded over the last few years, but unfortunately there's little room to compete against top rivals Uber and Lyft. This is evident in the news that Sidecar has announced its departure from the ride-hailing and delivery business. CEO Sunil Paul shared the decision in a post on Medium, stating that service would end on December 31st at 2:00 PM Pacific. "Shutting down the Sidecar service is a disappointment for our team and our fans," wrote Paul and fellow co-founder Jahan Khanna.
Sidecar was right there at the beginning of the ride-sharing boom; it was founded in 2011 as a peer-to-peer service, and received several investments between then and 2014. The company struggled to receive the same attention as Uber, and by this year was mostly focusing on business-based deliveries.
Paul mentioned the finances issue in his post, saying that Sidecar was at "a significant capital disadvantage" when it came to their rivals. Their investments came to a total of $35 million over the years, a drop in the bucket compared to Uber's reported value of $62.5 billion.
Still, the Sidecar CEO ended his announcement on a positive note, adding that while their ride and delivery service has come to a close, the company still has plans for the future, with the intent to "work on strategic alternatives and lay the groundwork for the next big thing." No further details were given, except for a comment about their "next big adventure in 2016."
SOURCE Sidecar/Medium