Shuttle H7 barebones HTPC for AMD Phenom AM+ CPUs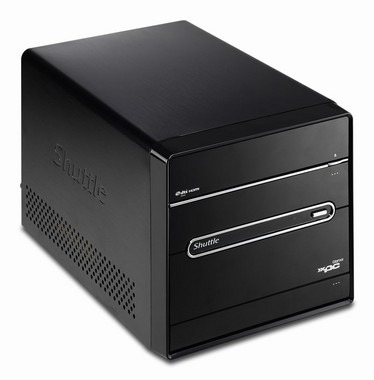 In a year dominated by budget ultraportables and desktop-replacing laptops, it's easy to forget that there are plenty of users out there who are still looking for desktop and HTPC machines.  Shuttle have announced just the barebones system for them, the H7, small enough to fit neatly under a flatscreen for media PC duty, but compatible with AMD's latest Phenom AM2+ processors for when grunt is necessary.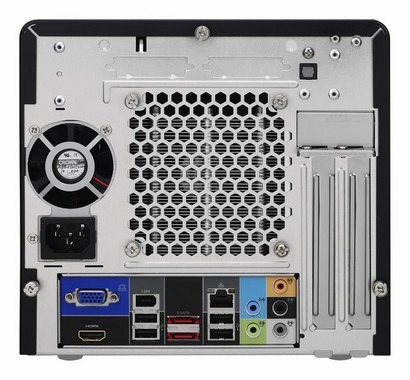 The XPC Barebone SN78SH7, to give it its full name, uses the NVIDIA GeForce 8200 chipset for offsetting HD video acceleration from the main CPU, together with an HDMI 1.3 socket with HDCP support for outputting to your big-screen.  Alternatively there's a PCI Express 2.0 socket for adding a standalone graphics card.
Sound is catered for via onboard 8-channel surround, with DTS Connect and Dolby Digital Live! certification.  Connections include an optical SPDIF socket.  Power is via a 300 watt 80 PLUS power supply, while cooling uses an automatic fan and maintenance-free heat pipe. 
The SN78SH7 is available now, priced at €284 before taxes ($450).