Shuttle D10 Touchscreen HTPC Case Demo Video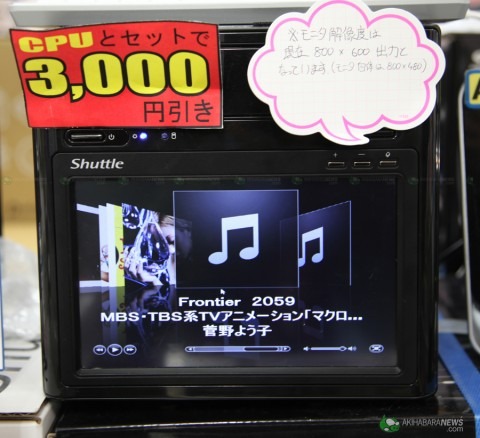 Shuttle's D10 case has been receiving all manner of compliments recently, with many people very able to envisage a compact HTPC with integrated 7-inch 800 x 600 touchscreen fitting nicely into their lives.  Aside from Akihabara came across the D10 just prior to its Japanese launch, and you can see their demo video after the cut.
Check out the demo video of the Shuttle D10 after the cut
They found the display to be bright and pretty responsive, while the case overall is up to the usual Shuttle levels of build and design.  The demo unit was set up as a media PC, which seems the most obvious application for the D10, Shuttle also envisage it as a home security device with the integrated screen being used to monitor CCTV cameras.
The Shuttle D10 is priced at around $500, which seems pretty reasonable for an HTPC case with a pre-modded touchscreen.  Core 2 Duo E4000 Series, a Dual Core E2000 Series, or a Celeron 400 Series versions will be available in Japan, with 2GB of DDR2 (up to 4GB), a Realtek AL C662 (5.1 Channel Audio Support), and four USB ports, priced from €330 ($422)