SHIELD Tablet K1 to be first non-Nexus tablet with Marshmallow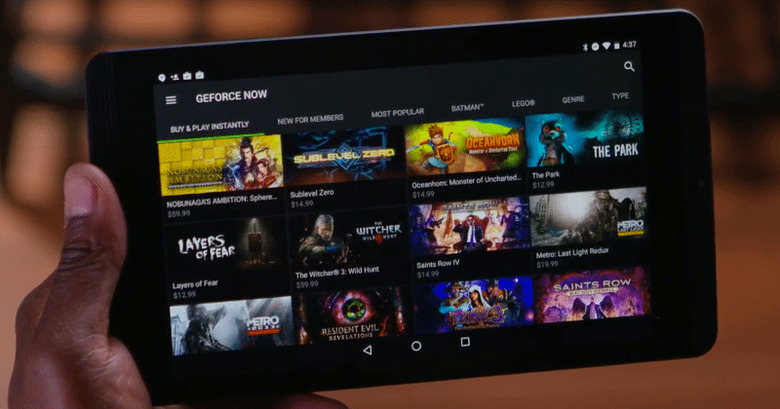 Back when
started to join the Android mobile device market in earnest, with the now called SHIELD Portable gaming handheld, the chip maker was well regarded for being a very good Android citizen. It treated its devices almost like a Nexus, with very minimal customizations and constant updates. The jubilation around that has somewhat died out, though NVIDIA is now trying to reclaim that title. It is teasing the upcoming update to its brand new
that would make it the first tablet, or at least first non-Nexus tablet, to get Android 6.0 Marshmallow.
The SHIELD Tablet K1 is a rather odd and
. Some might actually call it a downgrade from the non-K1 version. It has the exact same Tegra K1 CPU inside, not the hoped for
. It also halves the internal storage to 16 GB and removes the silo for, but thankfully not compatibility with, the DirectStylus, which now has to be purchased separately. Fortunately, it's also downgrade in price, now only a more affordable $200. Now, however, there might be one more reason Android gaming fans might want to get their hands on this kit instead.
LG enjoys the title of having the first non-Nexus smartphone upgraded to Android Marshmallow and NVIDIA will be getting the same for tablets. Considering it doesn't do much changes to the Android experience there, what users will get will almost be identical to what Nexus 9 and Nexus 7 owners have right now: a vanilla Marshmallow experience.
That means, under the hood, Doze and App Permissions. On top, you get a new app launcher, a new camera, and Google Now on Tap. The unified storage feature of Android 6.0 might be of particular interest to owners, as it offers them a compromise on the low 16 GB internal storage space.
Of course, you'll still be getting the same gaming experience, for Android 6.0 compatible games, NVIDIA exclusives, and even PC game streaming via GeForce Now, formerly NVIDIA Grid. In short, NVIDIA is offering the best of both a pure Android experience and NVIDIA backed mobile and PC gaming, all in one portable package.
Sadly, NVIDIA isn't saying much about when exactly the Android Marshmallow update will land on the Tablet K1, though we presume it will be really soon now. But more importantly, it is also mum on when, or even if, the older SHIELD Tablet will get the update. Considering the two have practically identical specs, we'll presume NVIDIA will continue being a good Android citizen here too.