Shenzhen HT560 MID packs VIA C7 CPU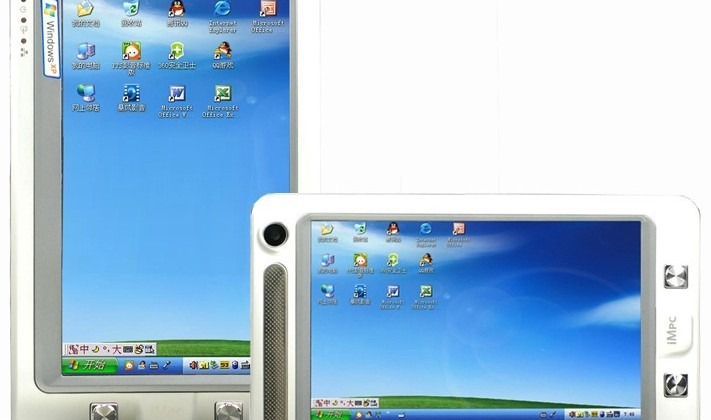 Given how popular Android has tuned out to be among no-name tablet manufacturers, it's almost a surprise to see a new Windows XP slate.  Still, the Shenzhen Seed Industrial Co. HT560 has a few tricks up its sleeve: behind the 5.6-inch WVGA 800 x 480 touchscreen lurks VIA's 1GHz C7 processor rather than the Intel Atom we've come to expect, paired with 1GB of memory and between 8GB and 32GB of SSD storage.
There's also two USB 2.0 ports, 10/100 ethernet, VGA output, audio in/out, an SD card slot and stereo speakers.  Wireless connectivity includes standard WiFi b/g and optional Bluetooth and GPS.  A 1.3-megapixel webcam lurks up in the top left-hand corner, and as the image suggests you can use it in portrait or landscape mode (no word on whether there's an accelerometer tucked inside for automatic orientation flips).
No word on runtime from the 4,800mAh battery, either, nor pricing.  If you have a need for ten of the HT560's – that's the minimum order amount – we're sure Shenzhen Seed Industrial Co. would be happy to tell you some figures.
[via Gadgetmix]