Shenmue 3's new release date is seriously bad news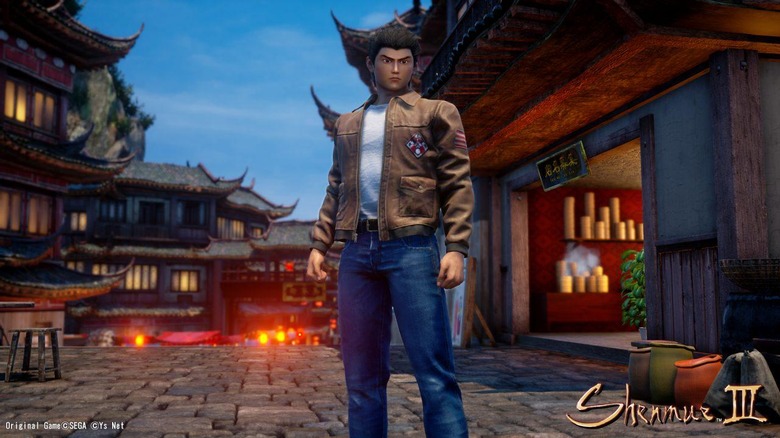 Those of you who are looking forward to Shenmue 3 are going to have to wait a long time before it arrives. Though the game was originally scheduled to launch in 2017, a pair of delays pushed it back to the second half of 2018, then again to sometime in 2019. Today we're finding out when in 2019 Shenmue 3 will launch, and it's a long way off.
At Gamescom earlier today, Deep Silver, Koch Media, and YS Net announced that Shenmue 3's new release date is now August 27, 2019. That's a little more than a year out, so if you've been considering taking a deep dive into the Shenmue remasters Sega just released, you've got plenty of time to do so. As something of a consolation, the developers delivered a new trailer for Shenmue 3, which you can check out below.
The good news is that at least Shenmue 3 is in development, which is always something to be thankful for. After all, for many years it seemed that Shenmue 3 was never going to happen, but a 2015 Kickstarter changed all of that. Better late than never, as they say, and that's an adage many Shenmue fans probably agree with.
One has to wonder if putting a year between announcement and release opens the door to more delays. It sounds like development of Shenmue 3 is taking far longer than expected, and if its developers are anticipating another year before it's ready for prime time, it's clear that the game needs a lot more work. We'll just have to wait and see, but we'll definitely be holding out hope that this is the last delay we see for the game.
In any case, Shenmue 3 is on the way, albeit slowly. While we wait for August 27, 2019 to roll around, head down to the comments section and let us know what you think of this news – are you okay with the wait, or are the delays starting to wear on your patience?