Sharp's Galapagos Ereading Tablets Priced & Dated For Japan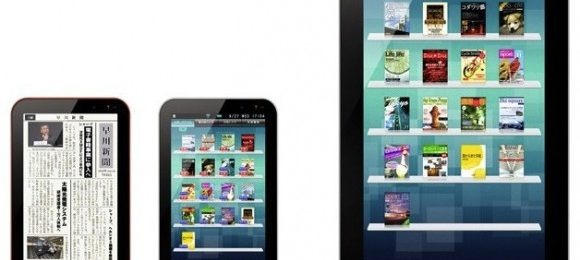 Sharp has confirmed launch details for its Galapagos tablets, which are set to arrive in Japan – complete with an ebook and emagazine store – on December 10. The 5.5-inch EB-W51GJ-R/-S will be priced at 39,800 yen ($475), while the 10.8-inch EB-WX1GJ-B will be 54,800 yen ($654); each runs Android with a capacitive touchscreen.
The smaller Galapagos has a 1024 x 600 resolution display and is available in either red or silver; the larger model has a 1366 x 700 display and comes in black only. Sharp expect the former to be used while mobile, claiming it fits into a breast pocket and giving it a trackball for one-handed use, while the 10.8-inch slate is intended for home use.
As for more content options, Sharp intends to expand its download store to support music and video in Spring 2011. More information at Sharp's official product page here, and in our hands-on report.
[via Android Community]