Sharp's 4K UE30, UH30 TVs arrive, Android TV in tow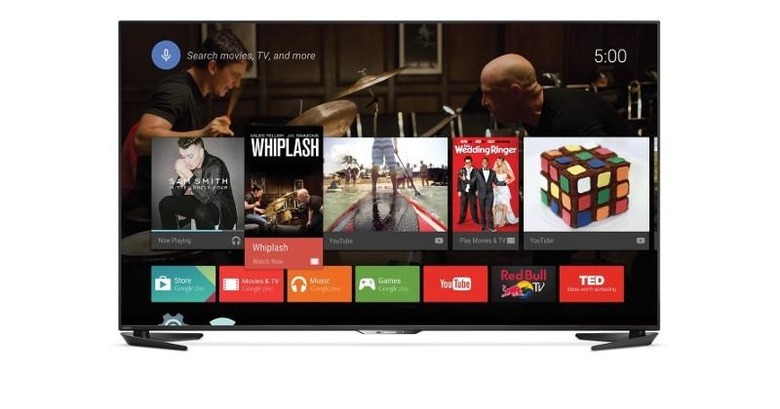 True to its promise at CES 2015, Sharp is now rolling out its new 4K Ultra HD TV sets, the UE30 series and its newest flagship series, the UH30. Although UHD is no stranger to Sharp, these two lines are its first to bear Android TV, substantially expanding what owners might be able to do with their shiny new smart TVs. With sizes ranging from 60 inches to 80, the new Sharp TVs promise to deliver picture quality, connectivity, and versatility, all in one single huge package.
There is still some debate over the practicality of 4K TVs considering there isn't much content available to take advantage of it. But as TV makers continue to push UHD TVs, the entertainment industry will follow quickly. In the meantime, these TVs will have to make do with upscaling Full HD content as best as they can. Sharp's Revelation Upscaler, in particular, tries to bring any content to near 4K quality. "Near", meaning that, of course, it won't be perfect, but it'll have to do.
Sharp's new UH30 flagship series also learned a new trick. Called the SPECTROS Rich Color Display, the TVs claim to support a 21 percent wider color spectrum than equivalent LED TV sets. In particular, Rich Color Display gives more shades of green and red, which will make landscapes really pop out. Sharp doesn't detail which color gamut it adheres to, but it does boast that it passed more than 400 picture quality tests under THX's 4K certification.
As for Android TV, the large screen incarnation of Google's platform turns the UE30 and UH30 into more than just video showing machines, although it does expand the selection to include content from Netflix, Google Play, YouTube, Hulu Plus, and more. With Google Cast, you can stretch that list even further, throwing almost anything from your smartphone or mobile device. And, of course, there are the games, making Sharp's smart TVs the ultimate all-in-one entertainment solution. Sharp's AquoMotion 480 on the UE30 and AquoMotion 960 on the UH30 reduce motion blur for fast-paced gaming.
The Sharp UE30 comes in sizes of 60, 70, and 80 inches, while the UH30 come in 70 and 80 inches. Each is equipped with 4 HDMI ports, Wi-Fi, and Bluetooth. The UH30 additionally has an SD card reader for additional storage. The Android TV sets are now available from Best Buy, Amazon, and hh gregg.
VIA: Android Central