Sharp rolls in Android TV-based sets, pixel-splitting monster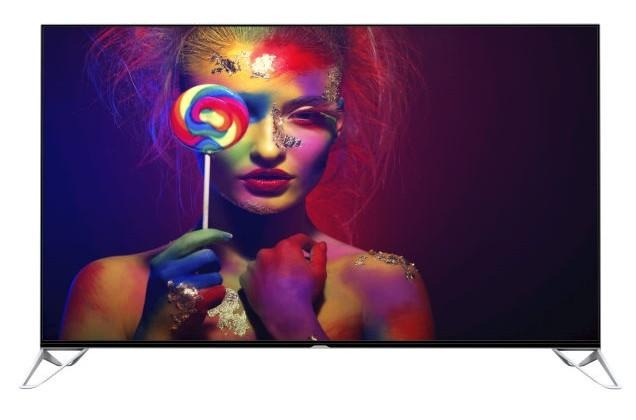 Sharp is not ready to be left out of the TV craze, and have announced a new set that will come in three massive sizes. The Sharp UE30 will arrive to your home or office (and possibly stadium) in 60, 70 and 80-inch screen sizes. The 4K capable TVs also have Sharp's upscaling tech that fits SD and HD content into a roomy 4K box. The Sharp TVs are also Android TV-ready, and use the platform to integrate apps and services.
UE30 isn't technically reliant on Android TV, though. Sharp is still utilizing their SmartCentral 4.0 platform, so while Android TV will bring you apps and services, it doesn't necessarily power the TV along.
If you needed more from a TV, Sharp isn't disappointing. They've got 70 and 80-inch UH30 TVs as well, which have what Sharp calls "pixel splitting" technology. The underlying red and blue subpixels are shared between nearby pixels, which creates a double-down effect for resolution. The result is double the vertical resolution typically found in 4K TVs, bringing it to right around 4,320 pixels total.
The UE30 lineup will hit shelves this Spring, and start at $2,000 for the 60-inch model. Step up to the 80-inch UE30, and you'll drop $5,400. As for the top-end, pixel-splitting UH30 — no word on availability or pricing just yet.