Sharp reveals 2012 AQUOS TV lineup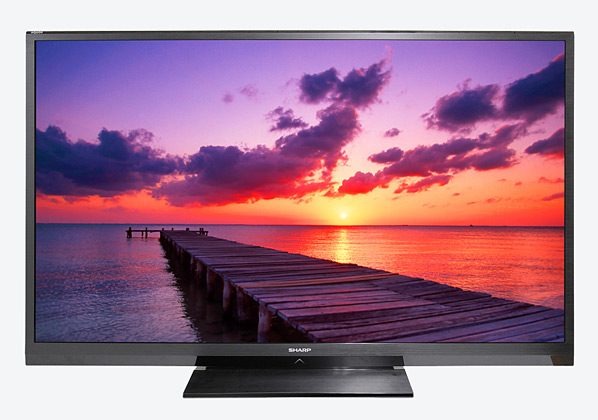 The folks at Sharp are this week revealing their 2012 lineup for televisions and it's the AQUOS brand they'll be sticking with for units ranging from a modest 42-inches all the way up to the gigantic 80-inch flagships. This lineup will bring the 5 and 6-series AQUOS LCD TVs with the relatively small 42-inch LC-42LE540U at $900 up to the 70-inch LC-70LE640U which will ring in at $3,000. Up on the higher end side of things you'll see the flagship 80-inch LC-80LE844U 3D TV for just a bit more: $6,000 MSRP.
This series of televisions all work with LED backlights and Sharp's own range of special features that make them uniquely Sharp. The 7-series Sharp AQUOS LCD TVs expand with a 60-inch and a 70-inch with a range in price between $2,300 and $3,000. These units are going to be available this month while the 5 and 6-series units will be out be the end of the month. The 8-series has three units, each of them with Quattron technology as well as Quad Pixel Plus II technology for "greater detail, smoother lines and color transitions." This lineup also has a 60 and 70-inch unit, with the 80-inch unit being the one listed above.
There's also a 9-series of units coming out with Quattron technology as well as a full-array LED backlight with localized dimming. These units will be available later this summer and do not yet have their prices set, one of them at 60-inches, the other at 70-inches, both of them working with 3D as well as 240Hz to run your eyeballs into the ground with delight. Stay tuned to Sharp for an exciting summer of television!
[via Consumer Reports]