Sharp redefines "edge-to-edge" smartphone display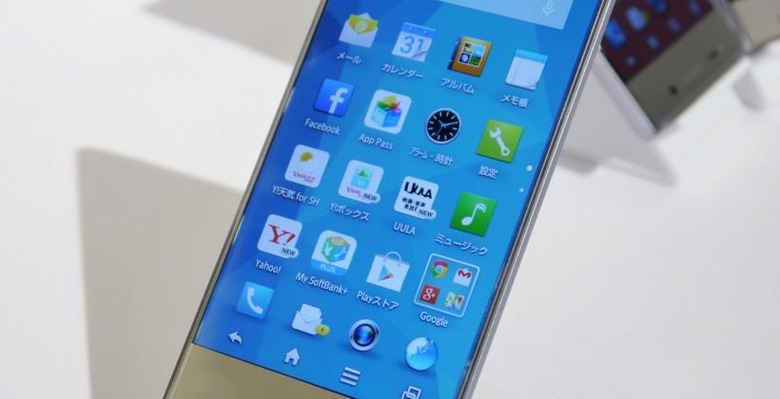 This week the folks at Sharp have let loose images and hands-on with their new "Aquos Crystal" phone. This device runs Android and will be sent up by carriers with VoLTE, but the most important feature is the most obvious: a near bezel-less front panel. When we first heard the term "edge-to-edge display", this is what we were thinking.
Back when the DROID RAZR M was released, it seemed like an awesome prospect. There's a white border, sure – and there's a little bit of black before the display appears – but still – look at that display! Now that all seems so silly. Those borders are gigantic compared to what Aquos is showing now.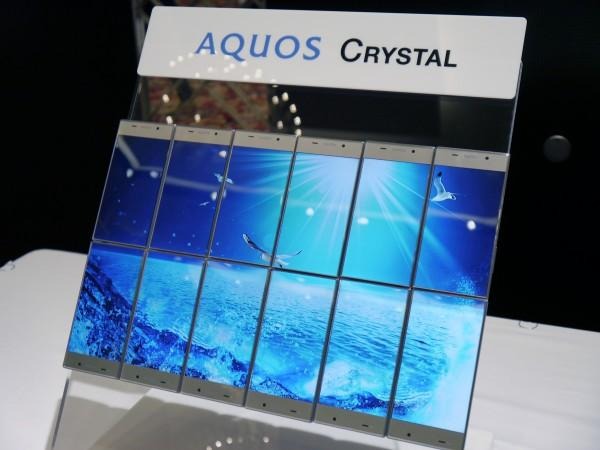 The Aquos Crystal works with Android 4.4 KitKat inside with 5-inch "HD" (720p) display up front. You'll find an 8-megapixel camera around the back with a dual-core Qualcomm Snapdragon 1.2GHz processor under the hood as well as a 2040mAh battery around the back. There's also a slightly more powerful "Aquos Crystal X" in the mix with 1080p and a Snapdragon 801 inside, but that'll be limited to Japan. The lesser Aquos Crystal will make it stateside in a very limited release.
The most important feature – again – is the super-thin bezels around the display. Have a peek at this set of panels shown off at the same event as the hands-on above. We'd love to know the app in use here too – we're checking!
These hands-on photos and video come from Buzzap in Japan where the phone has been shown off in brief. We'll see more sooner than later with this lesser version in the USA!
VIA TabDump