Sharp PC-Z1 NetWalker MID gets video demo: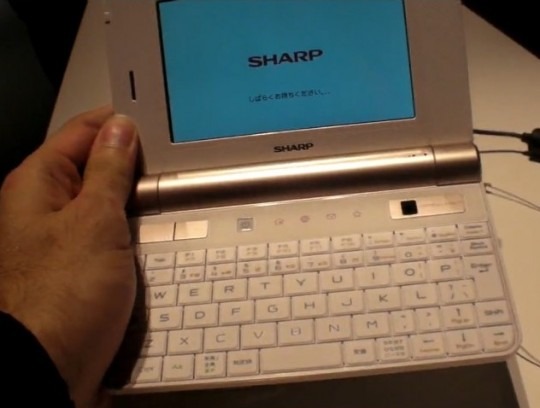 Sharp's diminutive PC-Z1 NetWalker impressed us when we first spotted it, and Charbax's video hands-on with the compact MID has done nothing to disappoint.  The ARM-based device has a 5-inch touchscreen, full QWERTY keyboard and optical mouse, and will land in Japan sometime this month; according to the Sharp representative interviewed, they're hoping to bring it to Europe, too.Video demo after the cut
In Japan it will be priced at the equivalent of €340 ($485), and if they can keep that sort of price then they'll be nicely undercutting the UMID mbook M1.  Unfortunately early import prices are showing up at around the $567 mark.  Battery life is estimated at up to ten hours, and the Sharp team say they've managed six hours of continuous browsing over WiFi.
There's no integrated 3G option – though with a full-sized USB port you can plug in a 3G dongle – but pair up the NetWalker with a MiFi and you'd not even have to worry about the MID's battery being tied up with the modem.  Performance from the Cortex A8 processor looks reasonable, so we'll be watching Sharp's launch schedule closely and hoping for an official release rather than just relying on importers.
[via jkkmobile]