Sharp AQUOS 4K LED TVs debut with THX certification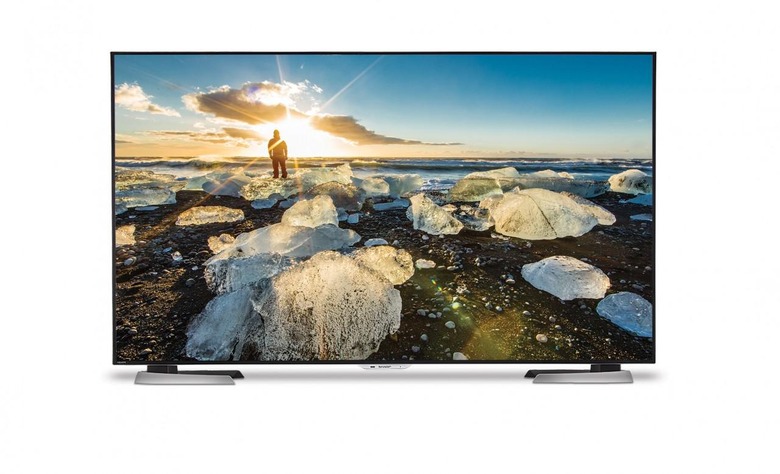 If there's one certification process you're going to want to pass with your newest 4K TV here in 2014, it's THX. Sharp have gone through said process with their newest UD27 line of Ultra HD (aka 4K) TVs, bringing on sets that've therefor passed more than 400 picture quality tests set up by THX. Precise color, sharpness, and richness throughout. Two new model Sharp AQUOS TV sets are coming soon – they're great, but unless your wallet is busting, they might just be out of your price range.
Two models are coming, the 60" Class LC-60UD27U and the 70" (69.5" diagonal) Class LC-70UD27U. Both units will include the following bits and pieces:
• SPECTROS Rich Color Display
• Revelation Upscaler makes HD content sharper and more vivid
• AquoDimming Technology for enhanced contrast and detail
• HEVC (H.265) supports 4K streaming, including Netflix
• AquoMotion 480 Refresh Rate
• 4 HDMI Inputs (all 4K Ultra HD Ready and 60fps) and 3 USB Ports
• SmartCentral 3.0 with smart guide, apps, and mobile connectivity
• Slim design, super-thin aluminum bezel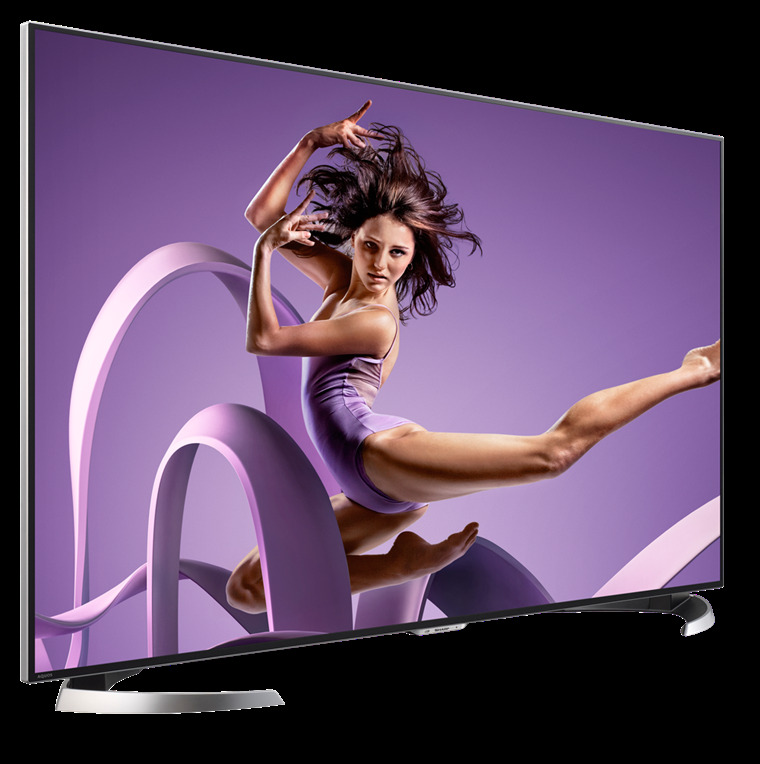 The larger of the two sets, the 70-inch, is the largest TV available today with THX 4K certification.
SmartCentral allows you to browse apps of all sorts, search cable, satellite, and streaming service listings, and do both from the SmartCentral 3.0 mobile app. That's dedicated control from your smartphone.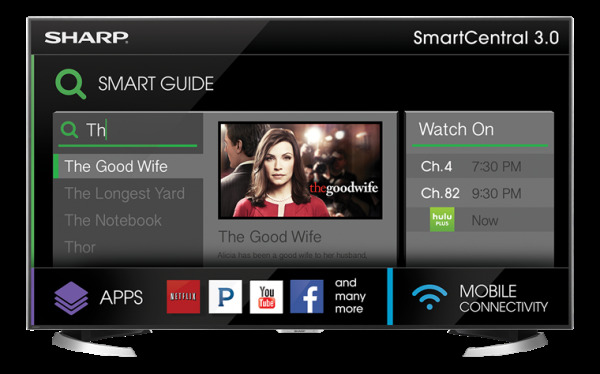 Both of these units will be shipping immediately to retailers throughout the United States. The smaller set will cost you a cool $3,199.99 MSRP while the larger rings in at $4,399.99.