Sharp 15.6-inch 4K2K IGZO display ideal fit for MacBook Pro Retina update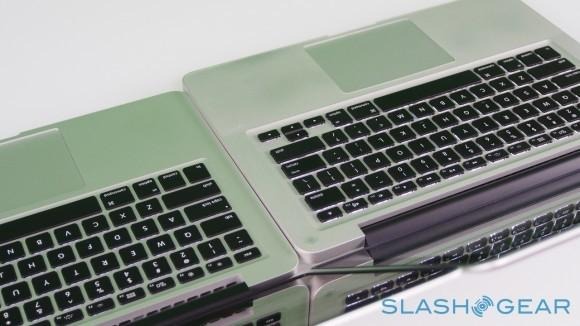 Sharp has begun sampling the first ever 15.6-inch 4K2K displays for notebooks, using the company's IGZO technology and delivering a whopping 2,840 x 2,160 resolution that some suspect will turn up in the 2014 MacBook Pro. The new panels, Sharp says, run at 282 ppi compared to the current mass-produced maximum of around 235 ppi from a 3,200 x 1,800 display.
Sharp's IGZO technology has been employed to reduce the bulk in the thin-film transistors, as well as improve light transmission through the display. That, as we've seen on tablets and smartphones using IGZO screens before, adds up to a reduction in power consumption from backlighting.
However, it's not the only trick IGZO has up its sleeve. The technology can cut the current driving the LCD matrix whenever a static image is on-screen, trimming power consumption in the process. That's going to pay even more dividends to users running their notebooks off of battery power.
Exactly who those first users might end up being is unclear at this stage, though there have been no shortage of rumors about companies eager to raid Sharp's IGZO technology. Back in July, Apple was said to be aiming for a switch to IGZO panels on both the MacBook and the iPad lines, lured in by the efficiency and resolution.
This new 15.6-inch panel would be an ideal fit for the 15-inch MacBook Pro with Retina display, which Apple initially launched back in June 2012. Sharp won't have its new 4K2K IGZO panels ready in time for an Intel Haswell update this year – the company expects mass production to kick off in February 2014 – but could be in the pipeline for sometime in the new year.