Shakespeare gets an iPad upgrade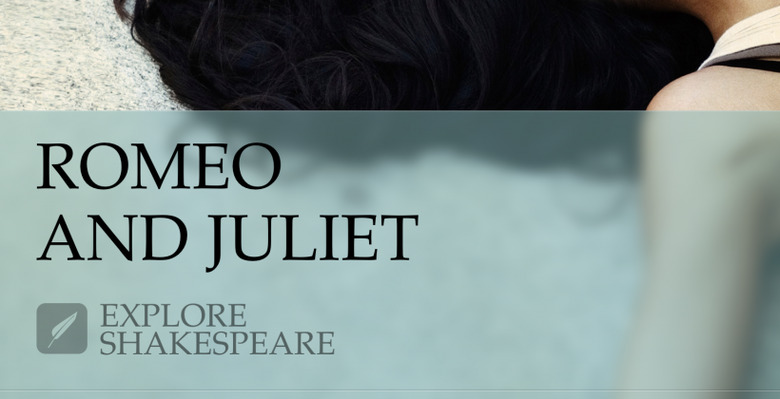 Shakespeare has been brought kicking and screaming up into the iPad generation, with the launch of a new set of apps intended to leverage the tablet's multimedia flexibility with a splash of Leonardo DiCaprio. The Romeo and Juliet and Macbeth apps, the handiwork of developers Agant and Cambridge University Press, match the classic texts with audio recordings featuring actors such as Michael Sheen and Kate Beckinsale, interactive timelines showing key themes, and glossaries to better understand arcane English.
The timelines show the progression of key elements of the story – death, love, light & dark, and conflict – through each of the acts and scenes, with the ability to tap into each point and go to the relevant part of the script. It's also possible to pull out the sections of the play that each character is in, and track their own progression through, while detailed notes explain what's happening and why it's important.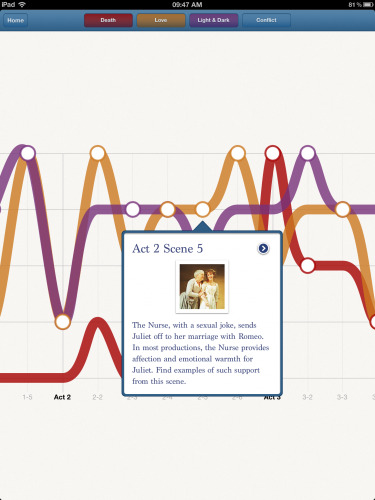 If you've ever forgotten which thane is which, there are "circles" which in effect take Google+ back to the seventeenth century, and show how each character's relationship maps out in each scene. Word maps show the most frequently used words by scene or character, and there's support for highlighting and search filtering.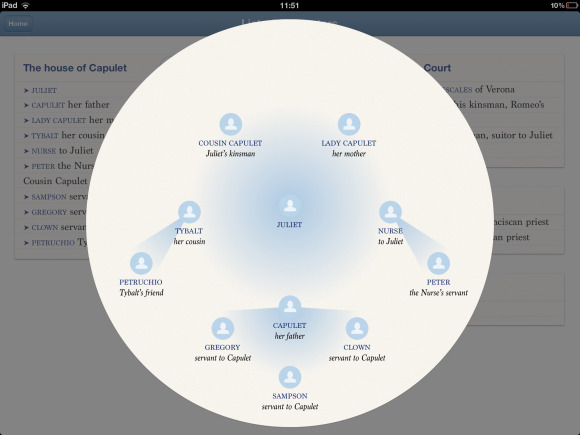 We caught up with John Pettigrew, who led the project at the Cambridge University Press, and who explained that the two initial plays are just the start of the app journey. The Press plans to go through Shakespeare's back-catalog, focusing initially on the best-sellers and those which are most used in educational settings, before moving onto other possibilities such as Milton and texts in Latin.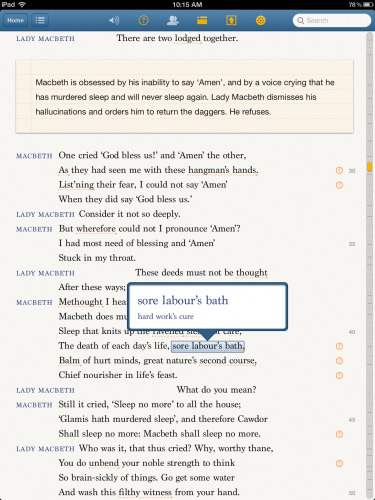 As for why there's no video, only audio and photos from various productions, Pettigrew said that the team's research indicated watching a play alongside the script actually took readers away from the text itself, whereas audio helps put Shakespeare's words into context. A dedicated app rather than a multimedia ebook, meanwhile, was selected simply because – despite Apple's work on iBooks Author – even they couldn't fit in the interactivity the team wanted to deliver.
Both Romeo and Juliet and Macbeth are available from the App Store now, priced at $13.99/£9.99.