Shadow Warrior 2 arrives on the PlayStation 4 next week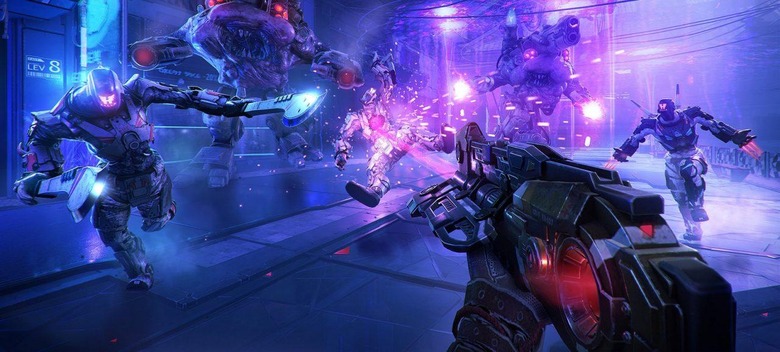 Shadow Warrior 2 arrives on the PlayStation 4 next week, it has been announced, building upon the 2014 reboot of the 1997 classic. This title features a combination of 'classic first-person shooter gameplay,' according to Flying Wild Hog, and melee combat. Gamers will be able to seamlessly switch between the two types of combat, toggling between melee weapons and long-range weapons as is necessary based on the combat situation.
Gamers can expect to find a 'ninja feel' in the game, according to Flying Wild Hog, the game's developer. The company went to great efforts to utilize the DualShock 4 controller in a way that works well with the gameplay. 'The team took great care in putting together a weapons selection configuration that took advantage of the DualShock 4's features,' the developer's community manager Tadek Zielinski explains, 'to keep the player in control and have all weapons at their disposal easily.'
He goes on to explain that weapons can be equipped in various ways, as well as initiating attacks and charging, using a combination of the controller's touch pad, thumb sticks, and directional pad. This is just a part of the larger product, though, one that offers both solo play and up to three-person gameplay.
Furthermore, Shadow Warrior 2 features online cooperative gameplay as well as a non-linear campaign, as well as various side missions. Characters are leveled up as the game progresses. Anyone who buys Shadow Warrior 2 for the PlayStation 4 will get the first game as a free download. Price for the game isn't clear, but we know it'll be launching on the platform next Friday, May 19.
SOURCE: PlayStation Blog