Shadow of the Colossus PS4 remake gets a new 4K trailer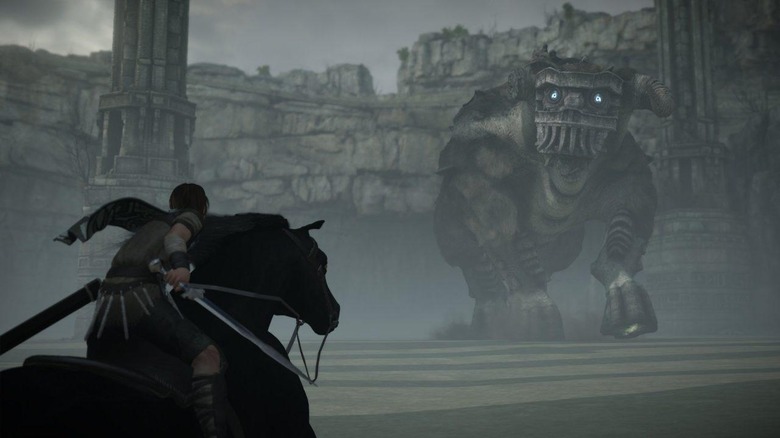 There are a lot of games coming up for the PS4, with highly anticipated titles such as God of War, Spider-Man, and The Last of Us Part 2. One of the titles gamers are most excited for has to be the Shadow of the Colossus remake Sony announced back at E3 2017. This remake looks to a be a ground-up sort of deal, with Bluepoint Games and JAPAN Studios remaking the assets for 4K resolution.
It should be no surprise, then, that the trailer released today during the Paris Games Show can be viewed in 4K. At the beginning, a subtitle tells us that the footage was captured using a PS4 Pro, and though there's no gameplay to speak of, we do see Wander and his horse, Argo, making their way through some beautiful environments.
Of course, those who are excited for this remake probably don't need to see gameplay to be sold on it. Shadow of the Colossus has quite a large following of fans here in 2017, even though it was first released on the PlayStation 2 way back in 2005. Though Shadow of the Colossus was given new life through a PlayStation 3 release, that wasn't a full remake like this PS4 title is.
We don't know a whole lot about Shadow of the Colossus for PS4, but it seems safe to assume that besides the art, not much will change. Sony likely doesn't want to mess with Shadow's winning formula too much, although it would be awesome to see some of the colossi that were originally planned but cut from the final version of the game.
We're now just a few months out from the PS4 release of Shadow of the Colossus. Sony has scheduled a February 8, 2018 launch for the game, so barring any unforeseen delays, we've only got about four months left to wait. Will you be picking it up when it launches on PS4 next year? Head down to the comments section and let us know.