Samsung's C-Lab hibernator for unusual projects seemed faintly ridiculous when we first saw its fruits a few years back, but one project has graduated and is about to hit the market. Sgnl gives the Bluetooth headset a twist by transmitting the sound through vibrations of your hand. To hear the person calling, you jab your finger to your ear.
It seemed a little odd – even if it did indeed work – back when we saw it in prototype form in 2016, but clearly enough people were swayed for it to get the green light. Now, Sgnl is expected to begin shipping to crowdfunding backers in March, with general availability shortly thereafter.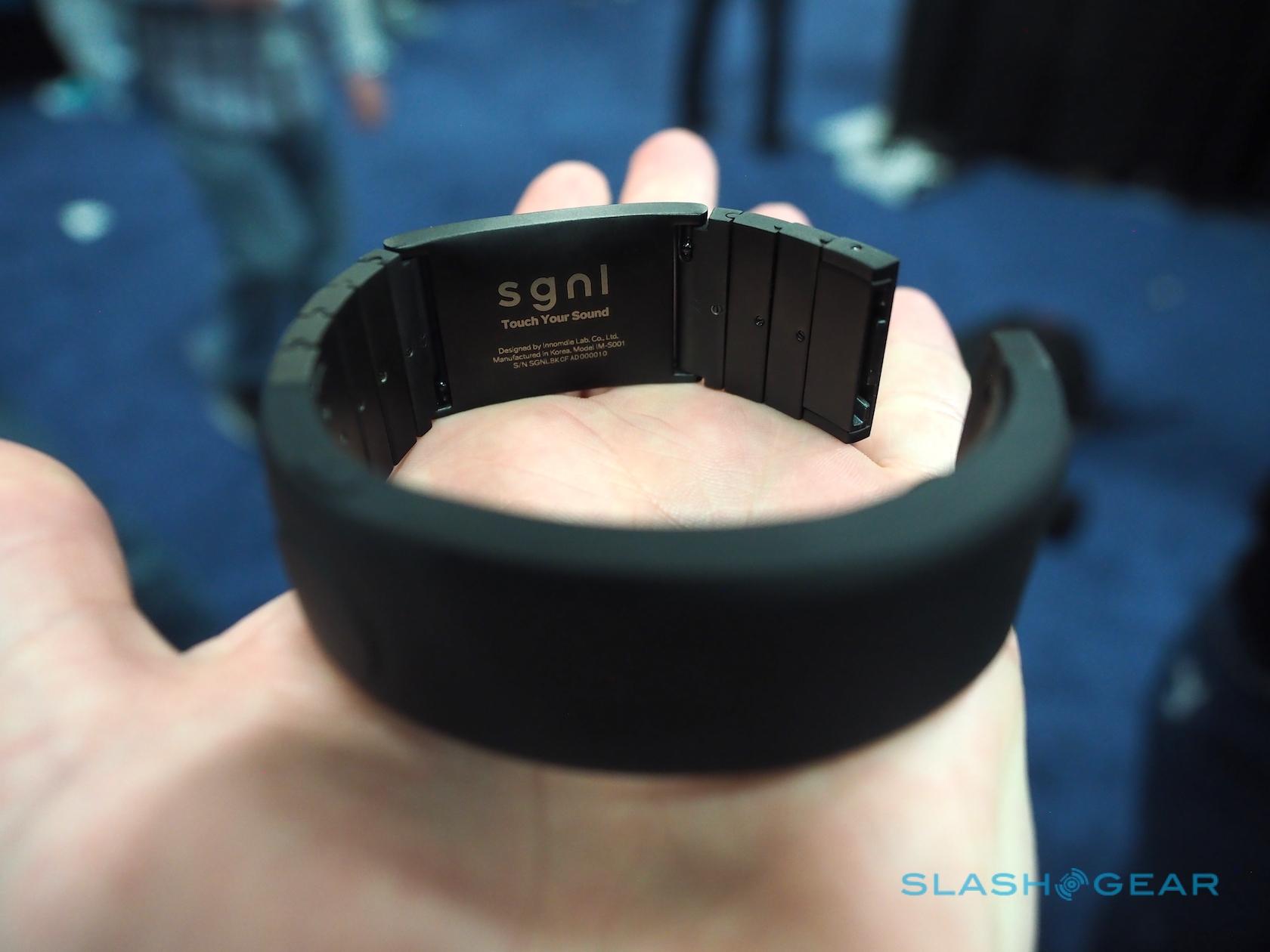 Rather sensibly, Sgnl isn't intended to replace your watch or smartwatch, just its strap. Clip the – fairly chunky – band on in place of whatever bracelet or strap you're currently using, pair it to your smartphone via Bluetooth, and you get the best of both worlds. Well, assuming by "best" you mean "a pretty oversized black metal band."
It's not uncomfortable, though, even if it's hardly discreet. A soft-touch nub presses into your skin for the conduction aspect; the rest is dark-finish stainless steel. Sgnl will include a blank section in case you want to wear it without a watch at all, and honestly I thought that looked better: more like a generic fitness tracker, which Sgnl actually is too. If the black isn't to your taste, Sgnl has white, navy, brown, gray, and green versions too.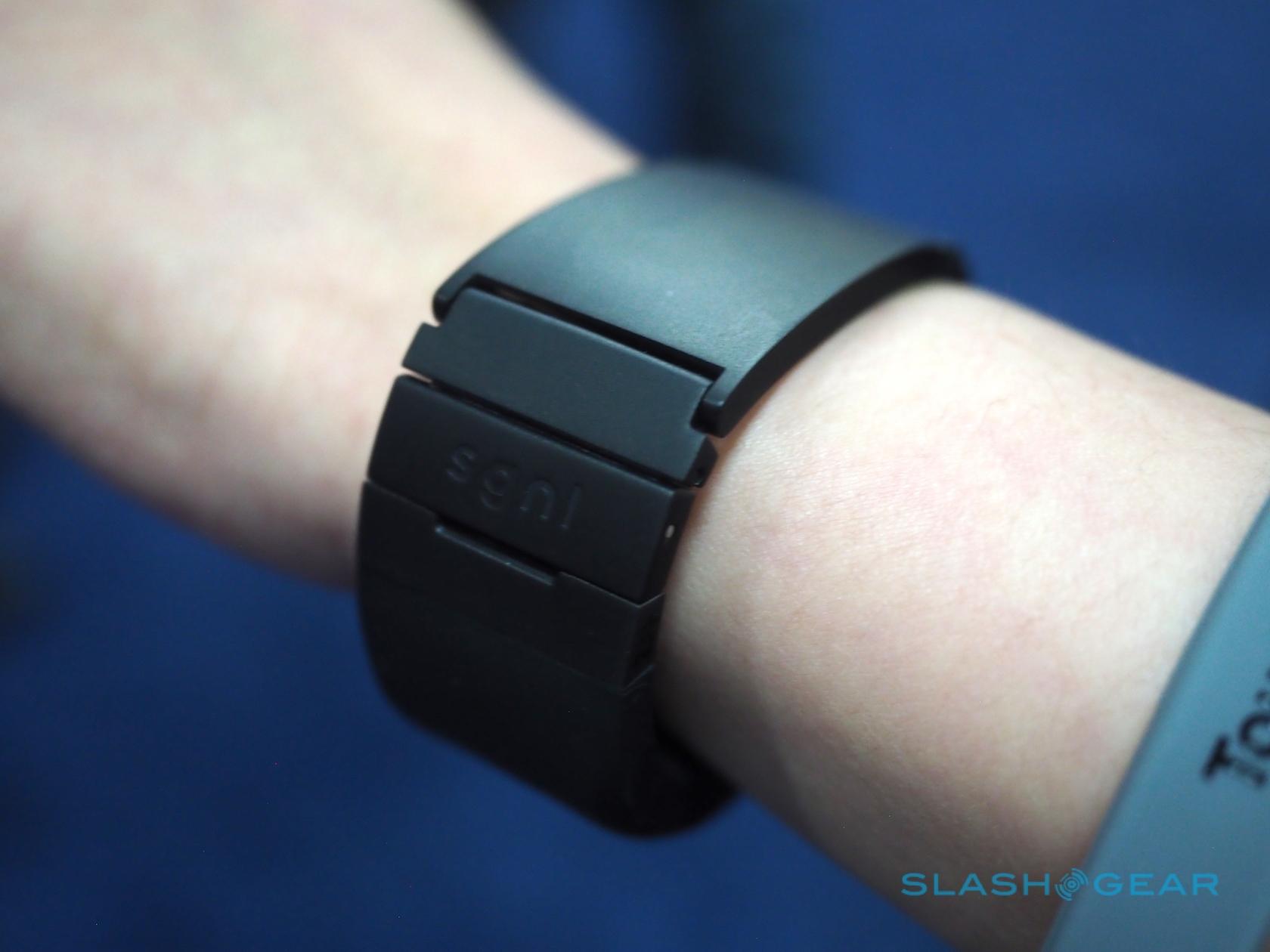 A full charge of the 200 mA battery should keep the Sgnl going for four days of standby, or 3.5 hours of active use. You're probably not going to want to take lengthy calls this way, mind. Not only is there something faintly ridiculous about holding your finger to your ear and listening intently, as though you're pretending to be an FBI agent, it gets a little uncomfortable after a while.
Since anything that can be piped over Bluetooth will play back through Sgnl, you could theoretically listen to music or videos if you wanted. Again, it wouldn't the the most comfortable way of doing so – nor deliver the most pristine audio – but if you wanted to quickly check out a short clip shared on Facebook or Twitter without pulling out your headphones or playing it out loud, it would certainly do for that.
Coming in September, meanwhile, is Sgnl S. That has a similar purpose, but throws in a 0.49-inch OLED screen, too. It's also compatible with iOS and Android, but has a 10 day standby time. Again, it'll fit to a regular watch or smartwatch with 20, 22, or 24 mm lugs.