Today may very well have been the greatest day ever for Miles Scott as his very batty wish was made a reality by the Make-a-Wish Foundation. The foundation today turned San Francisco into Gotham City so that this 5-year-old could save the day as he became none other than BatKid! To do this, the foundation brought Miles and his family to San Francisco from their home in Northern California and began he day with a fantastic costume.
Miles had been battling leukemia since he was 18-months old and had just this June ended treatments. This little warrior's ailment is going into remission, and as it does, he becomes the bat.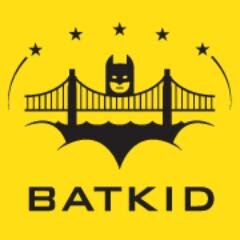 Interestingly enough, the folks at Make-A-Wish Greater Bay Area chapter had been working with the family since March – in other words, since before Miles' leukemia was still a danger to his life. Back when planning began, according to People and the original BatKid listing on Make-A-Wish (currently down because of massive traffic due to BatKid), they'd planned for only 200 local citizens to attend the finale of this adventure.
Once the internet found out about the BatKid, things sort of blew up (in a very, very good way).
Also according to comments by the San Francisco Chief of Police Greg Suhr speaking with People, they'd had calls from as far as Australia and Norway. Helping organize the event, Suhr said, "we were hoping to have 500 people there for the hero's thank-you at City Hall and as of right now… we've had almost 8,000 RSVPs."
Patricia Wilson, executive director of the Make-A-Wish Greater Bay Area chapter, suggested that they'd put the number closer to 10,000 people on the streets during the event.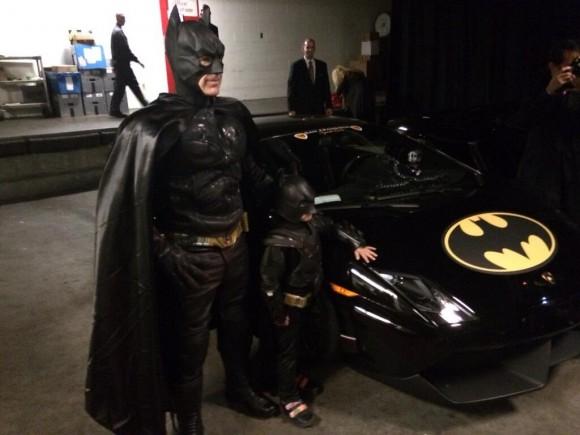 ABOVE: Photo by Patricia Wilson. BELOW: Photo also by Patricia Wilson – Miles' little brother joined in on some of the festivities as well, as Robin!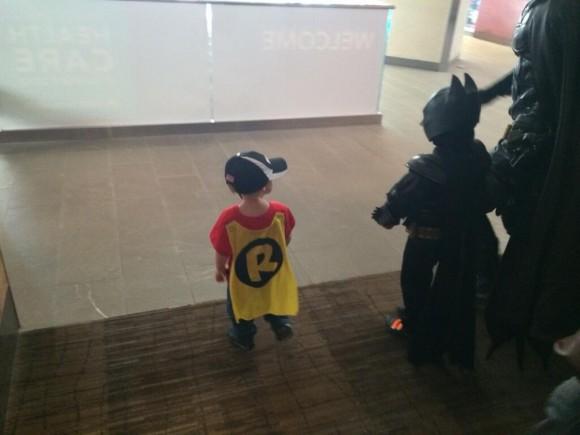 The adventure began with Miles understanding he was to get a fancy Batman costume in San Francisco so he could dress up and play. Little did he know, he'd be spending the whole day on a city-wide adventure with Batman to save the day! Pulling up in a black Batmobile created out of a Lamborghini, Batman (Bay Area inventor and acrobat Eric Johnson) pulled up to call upon BatKid for help!
NOTE: The SF Chronicle printed a special edition newspaper for this event, also to be found on Twitter as #SFBatKit. Click the thumbnail below for a full-sized version of the front page.
BatKid was called upon to do justice three times – in one case, he was called upon to save a damsel in distress, tied to train tracks by the dastardly Riddler! This photo comes from James Martin photographing for CNET: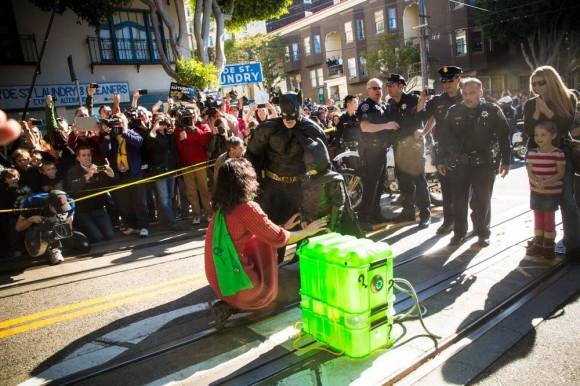 Next he handled the Riddler himself, stopping him from busting open a bank and stealing all the cash! This photo comes from Amy Hollyfield of ABC News right as it all happened!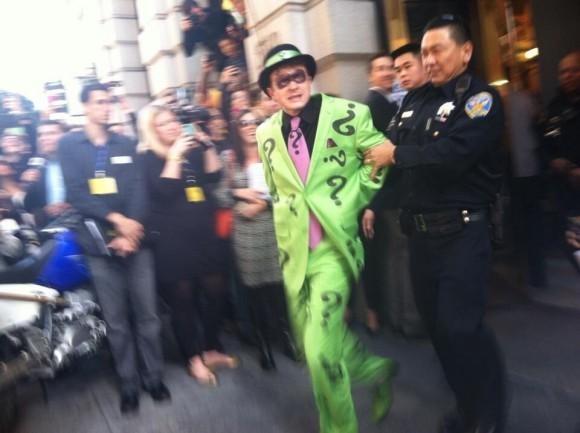 At some point in the middle, BatKid and Batman stopped to have a bite to eat, of course. Even BatKit needs his lunch. Photo by ABC 7 News. But it wasn't long before the Penguin was taunting BatKid on Twitter!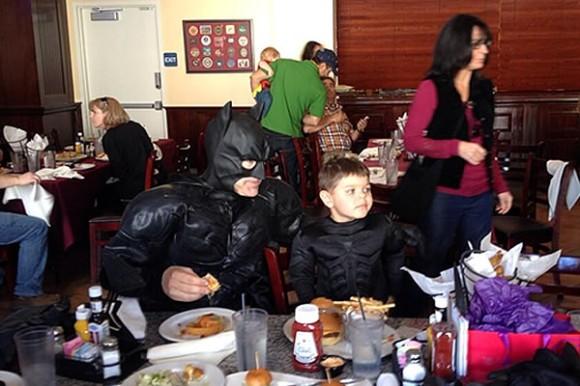 The Penguin had captured the San Francisco Giants masco Lou Seal! Batman and BatKid followed close behind in a car chase, and eventually found him at AT&T Park! Photo by Chris O'Brien.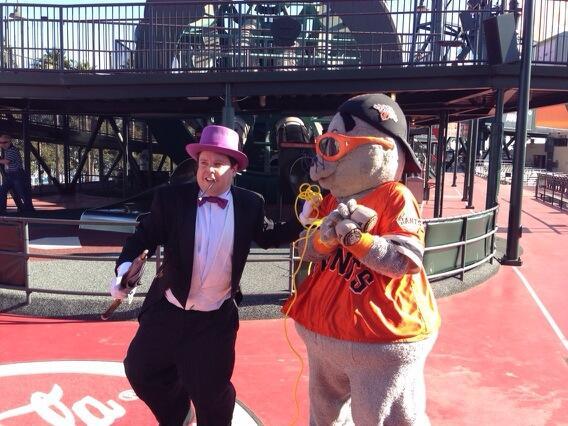 The cheers of the crowd were endless. Miles was greeted by thousands of thankful citizens at City Hall after his destruction of the capers of the Penguin. Photo by NBC Bar Area's Brodie Brazil.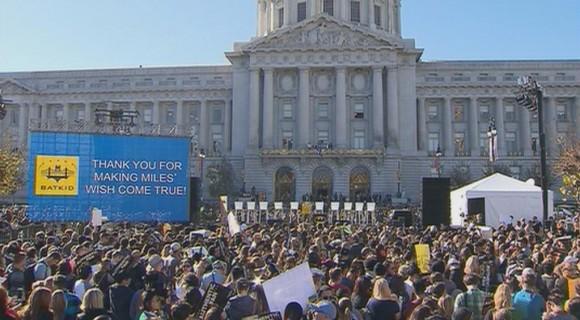 Finally as CSN Bay Area broadcast the event live, BatKid was given the key to the city by Mayor Edwin Lee. Lee he suggested that today, November 15th, be BatKid Day forever. "We hope this is a day of magic! BatKid forever!"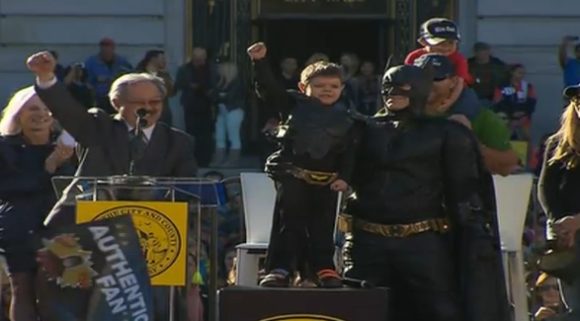 You'll also find a kind message to BatKid out there today from none other than the President of the United States, Barack Obama, straight through a Vine. Well done, BatKid! You've saved the day!