The smart remote we're getting to take a peek at – and get our hands on – at CES this year is made by Sevenhugs. The company's name is Sevenhugs – and despite that oddity, they've got a really, really nice piece of hardware on their hands. The Sevehugs Smart Remote is capable of controlling multiple devices in a single room, working with smart Bluetooth markers to decide the direction it's pointing. Each direction can be a different device, and each device can have its own UI.
The Sevenhugs Smart Remote was first introduced to the public this past November. At that time, they were seeking money for a Kickstarter campaign. Now they've got over 6,000 backers and $1.1-million in backer funds, so they're ready to roll with pre-orders. This device is no longer just a concept device looking for money, it's a real-deal device ready to be ordered.
Using Bluetooth, Wi-Fi, and IR, this controller has the ability to work with one whole heck of a lot of devices. Over 25k devices, as it were, with many, many more on the way. The devices we saw it control at CES 2017 included a TV with Apple TV, a Wi-fi controlled lamp, smart multicolor lighting with Philips Hue, and Sonos audio.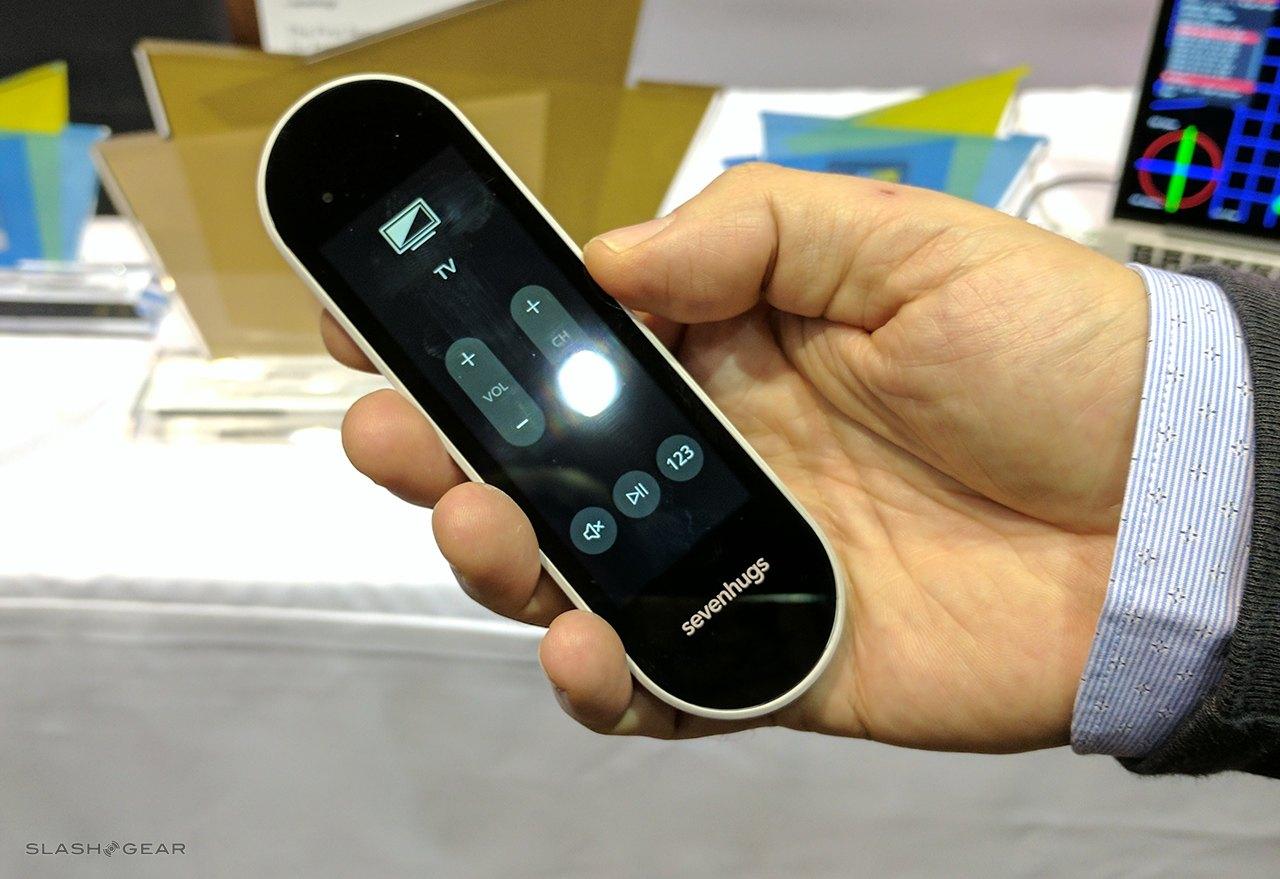 Pointing this controller at your door will bring up its Uber controller. With this controller, you'll be able to order an Uber to your door. No word yet on if we'll be able to order a pizza to our door, but we're crossing fingers.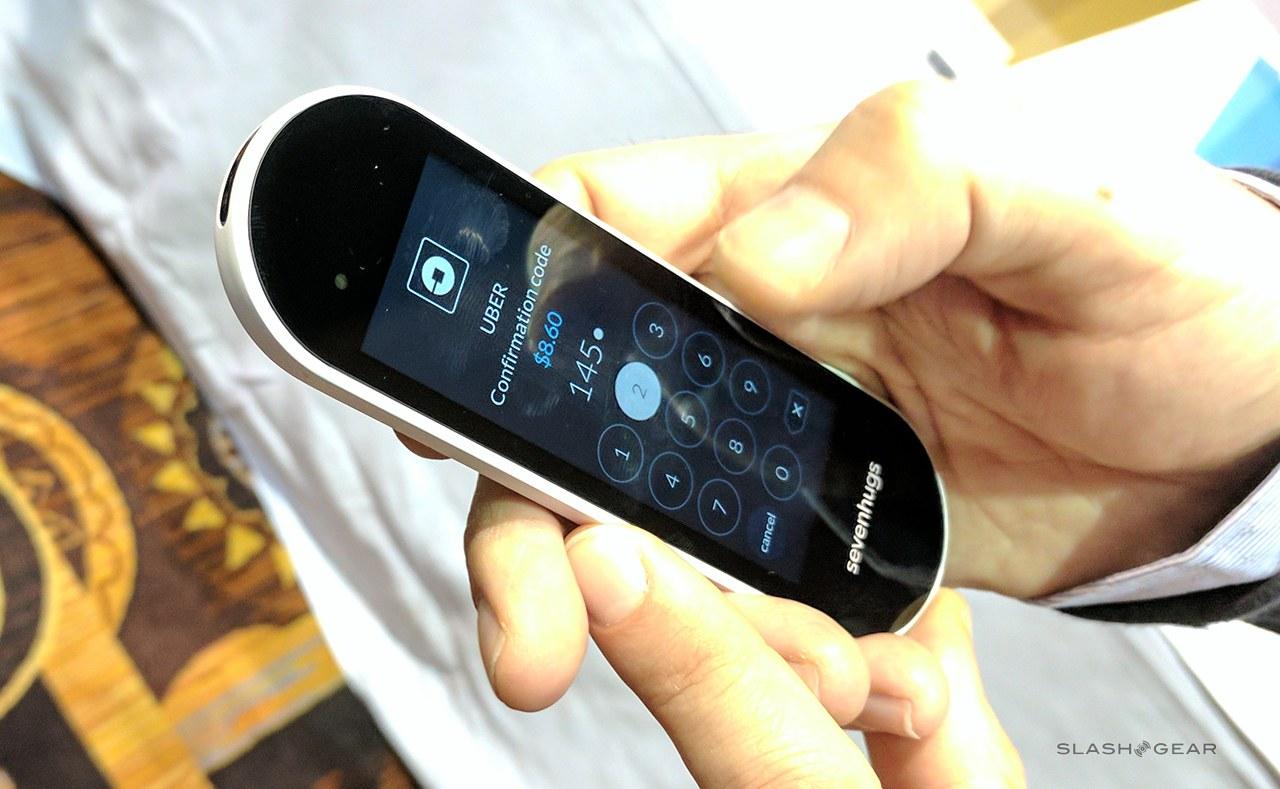 The big deal with this device isn't that it can control all of these devices – your smartphone can do that, after all. What's big about this device is its ability to control these devices and do so with such ease. It's basically magical – or it certainly seems like it as we see it work this week.
Pre-orders for this device start at $229 USD and shipping will start this year – soonish. Have a peek at Sevenhugs to see orders and (later) shipping times.