Sense8 cancelled as Netflix pulls plug on diverse sci-fi hit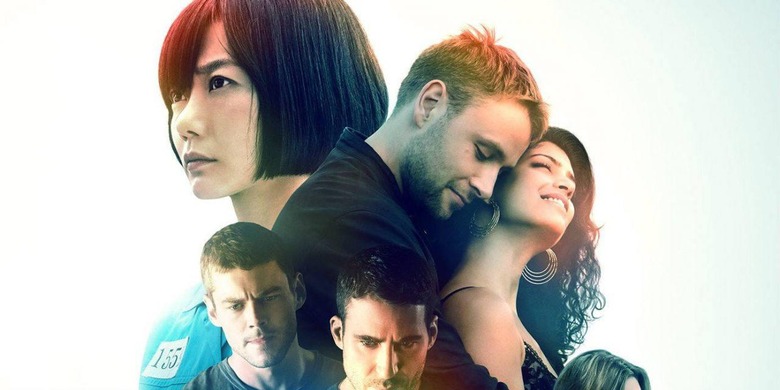 Netflix has cancelled Sense8, with the show becoming the latest in the on-demand streaming TV service's growing list of axed series. Two seasons of Sense8 were produced, focusing on an eight-person group who discovered they had interlinked mental connections through which they could share emotions and more. It was the creation of Lana and Lilly Wachowski, along with J. Michael Straczynski.
"After 23 episodes, 16 cities and 13 countries, the story of the Sense8 cluster is coming to an end," Cindy Holland, VP of Netflix original content, said today. "It is everything we and the fans dreamed it would be: bold, emotional, stunning, kick ass, and outright unforgettable. Never has there been a more truly global show with an equally diverse and international cast and crew, which is only mirrored by the connected community of deeply passionate fans all around the world."
The show had been praised by critics for its commitment to diversity. Each of the characters had an origin story in a different part of the world and from a different culture; Sense8 didn't shy from representations of people of color, various religious beliefs, the LGBTQ community, and disability. Although criticized at times for being far-fetched, that didn't appear to dampen enthusiasm among viewers.
In fact, according to Netflix's research, at least 70-percent of those viewers who stuck Sense8 out to episode three would go on to watch the whole first season. Further research indicated it was a hit with "binge watchers", with viewers devouring multiple episodes on each occasion. It proved to be an international success, too, with Netflix highlighting strong viewership in European countries in addition to the US.
However things clearly weren't positive enough for a third season. Netflix has made a habit in recent years of opening its wallet wide and splashing out on homegrown and exclusive content. In many ways that's been a huge success, with shows like House of Cards taking industry awards. However, it also leaves anything even slightly underperforming at risk of cancelation, as executives look for the best bang-for-their-buck.
Thank you for being a part of our journey. Sensates forever. pic.twitter.com/SClwiY3rwy

— Sense8 (@sense8) June 1, 2017
Indeed, Sense8 becomes the latest high-profile Netflix show to get the axe from the company. Last week, ambitious music-themed show The Get Down, created by Baz Luhrmann, was cancelled. Known for being Netflix's most expensive show to create to-date, some estimates pegged the cost at a whopping $16m per episode.
Meanwhile other well-promoted shows like Lilyhammer, Hemlock Grove, and Marco Polo have also experienced the downside of Netflix's changing favors.