Sennheiser outs IE 800 earphones and HDVD 800 headphone amp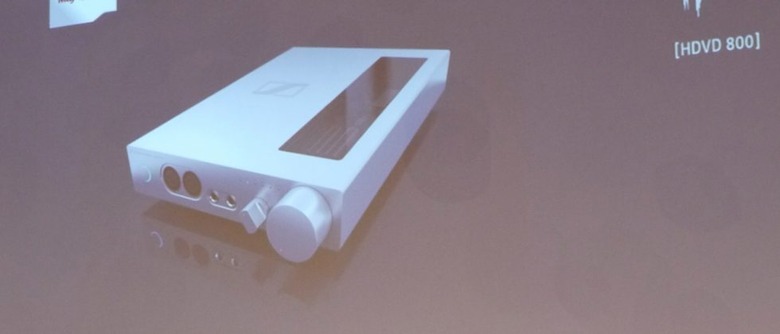 Sennheiser has revealed its latest high-end headphones, the IE 800, along with its first headphone amplifier, the HDVD 800, each expected to go on sale this summer. Each slotting in at the pinnacle of Sennheiser's range, the IE 800's bring newly-miniaturized drivers and styling that should make your ears the envy of audiophiles, while the HDVD 800 has been designed as the ideal foil for the company's more expensive models.
The IE800 earphones use a new, 7mm extra-wide band driver of Sennheiser's own design, which the company reckons is the smallest in the industry. That patented design still delivers a 5 – 46,500 Hz audio range, though.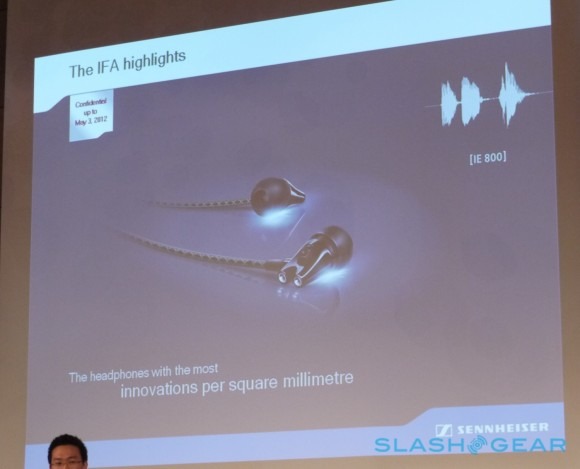 The drivers are clad in ceramic casings, with acoustic stainless steel vents on the back for improved bass and "more defined" air flow. Frankly, they look like twin tailpipes on some performance hotrod, which is reason enough to find them appealing, and Sennheiser says the ceramic build should mean they last long enough to justify the not-inconsiderable initial outlay.
As for the HDVD 800, Sennheiser has apparently been pestered by amp lovers to develop its own headphone amplifier, hence the arrival of this premium model. A slab of anodized aluminum with a glass window on top to show the symmetrical digital amp, it supports up to 24-bit 192kHz sources and is designed for use particularly with Sennheiser's own HD 800, HD 700, HD 650 and HD 600 earphones.
The Sennheiser IE 800 earphones will go on sale this summer, priced at €599 ($787), while the HDVD 800 headphone amp will arrive at the same time, priced at €1,499 ($1,973).