Sennheiser Momentum True Wireless earbuds are an expensive AirPods rival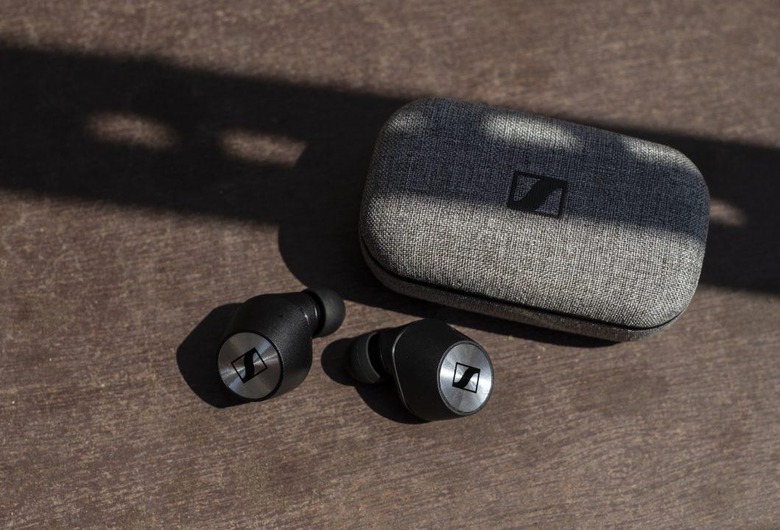 Sennheiser has launched its first truly wire-free earbuds, with the Momentum True Wireless headphones taking on Apple's AirPods. Revealed at IFA 2018 today, the new earbuds promise not only cordless music and calls but the sort of materials and build quality that we've come to expect from Sennheiser, rather than the plastic-only construction other fully-wireless earbuds have adopted for convenience.
So, while the body of the Momentum True Wireless buds is still plastic, it gets metallic detailing on the outside. Sennheiser has used gold-plating for the charging pins and magnets, too. The carrying case is wrapped in fabric, though sadly looks a fair bit larger than Apple's pocket-friendly AirPods charging case.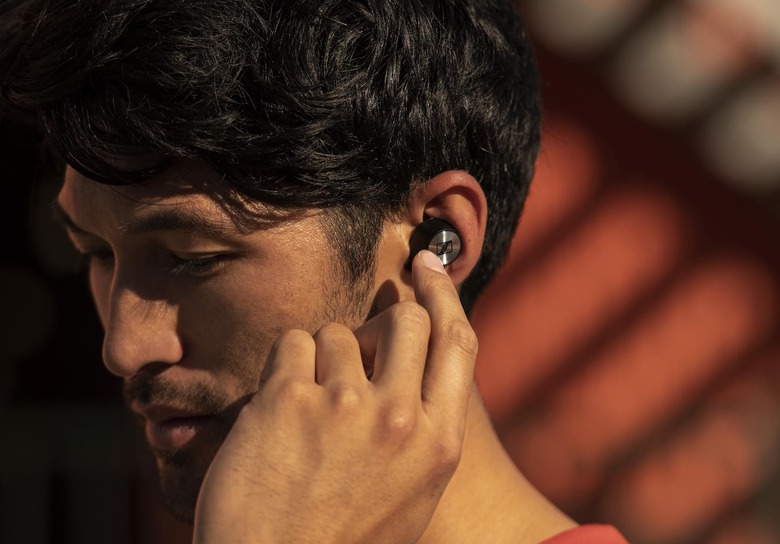 Still, maybe it's worth it for the sound. Sennheiser has used 7mm dynamic drivers, the EQ of which can be adjusted in the Sennheiser Smart Control companion app. There are also beamforming microphones for better voice recognition. That's used for interacting with smartphone-based AIs, like the iPhone's Siri and Android's Google Assistant, but also for voice controls on the earbuds themselves.
On the wireless side, Sennheiser is using Qualcomm aptX and supports the AAC codec. There's also a Transparent Hearing feature, which effectively blends some ambient noise piped in from the microphones to whatever music or other audio is being streamed. That should make for safer listening – there's less chance of inadvertently being run down as you walk into the road and don't hear a car – as well as the ability to still hold a conversation without taking the earbuds out.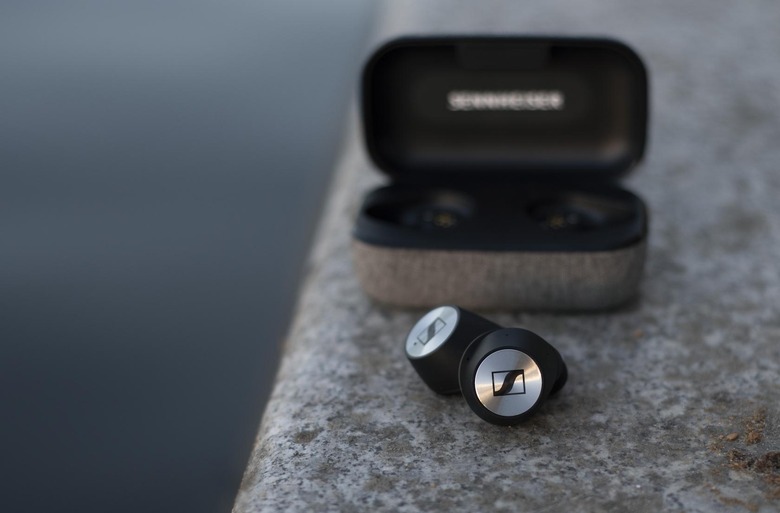 Battery life is rated at four hours, and the charging case has a battery to top up the earbuds. Overall, Sennheiser says, you're looking at more than twelve hours of play from a full charge of the case.
Unfortunately all this refinement and style – and the Sennheiser brand – comes at a price. The Momentum True Wireless earbuds will be priced at $299.95, a healthy premium over the Apple AirPods and, indeed, most other fully wireless options we've seen from rivals. If you're willing to dig deep, they'll go on sale in November.