Sennheiser Momentum In-Ear: Impact-Resistant Earbuds With A Mic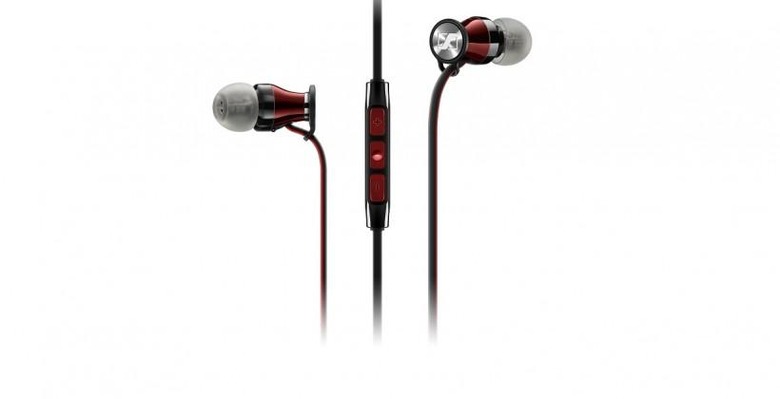 Sennheiser has introduced another audio offering this week, this one being the Momentum In-Ear earbuds. These earbuds join the newly announced Urbanite headphones the company introduced yesterday, bringing with them a new design promising improved audio quality.
The Momentum In-Ear earbuds have a mirror chrome finish upon a stainless steel body, as well as an elliptical cable with a dual-tone design — Sennheiser promises this will help cut down on the tangles that often plague earbuds. This is joined by a few different ear adapter sizes for the best fit.
The construction is impact-resistant due to the use of polycarbonate in addition to the stainless steel. The construction aside, the earbuds feature an inline control unit with three buttons and a microphone. Two models will be released, one optimized for Android, one for iOS.
The In-Ear will be offered in a variety of color options: pink, red, brown, blue, black, and ivory. They're sold with a carrying case designed to help keep them safe, as well as a 2-year warranty. Information about pricing hasn't yet been detailed.