In addition to the new MOMENTUM Ivory model, Sennheiser has introduced the MM 30G in-ear headset at CES today. The headset is aimed at Samsung's GALAXY owners, with support for the Galaxy S 2 and higher, as well as the tablets. There's a mobile remote control built into the headset, as well, offering simple control over the device.
The in-line control is a three-button remote that offers play/pause and the ability to take a phone call, such as could be the case for someone listening to music from their smartphone. The in-line remote also features volume control, so the audio level can be adjusted between calls and music without having to take one's phone out of a pocket or other inconvenient location.
Sennheiser is promising the MM 30G offers users "fantastic audio quality", doing so with dynamic phones that are, not surprisingly considering the manufacturer, bass-driven. Comfort was one aspect of the headset that Sennheiser paid particular attention to, with the canal design being implemented in such a way to allow for isolation from outside noises. There are small, medium, and large sizes available, as well, for choosing the right size.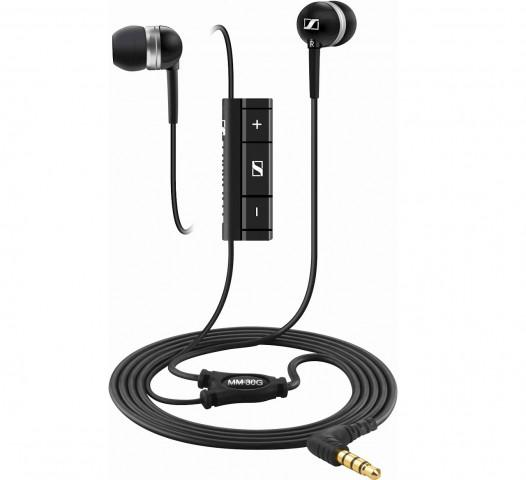 The maker says the headset was designed specifically for Samsung's GALAXY devices, but there's no app that needs to be installed — as such, it seems the headset will work with any mobile device, though it's possible the remote functionality won't work with other devices. There's no info on pricing and availability yet.