Sennheiser MOMENTUM Ivory Headphones Expand Product Lineup At CES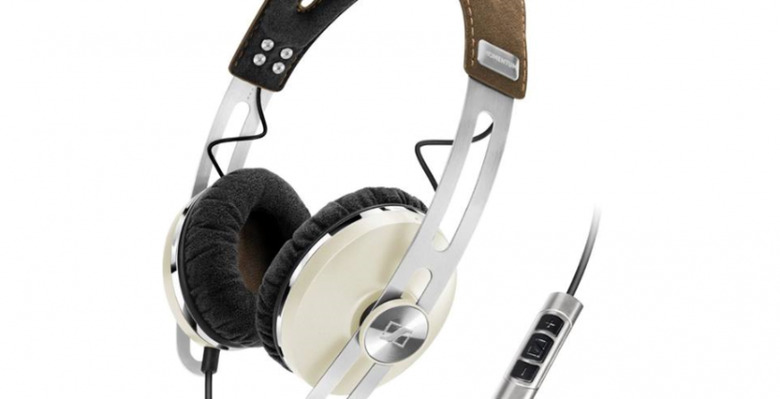 Expanding the product line it unveiled late last summer, Sennheiser has announced a new Ivory headphones model in its MOMENTUM product family, adding a creamy new color to its on-ear audio offerings. This model joins the previously-launched black and brown models, and brings with it a tan-colored headband to match the visually-light ear cups.
With the Sennheiser MOMENTUM Ivory headphones comes the familiar metal slider headphone band, as well as the brushed-metal design and adjustability. The ear cups are made from soft leather, keeping the model in line with the product family's clean aesthetic goal. Beyond that, however, it seems the headphones are the same as the other models in the MOMENTUM line, not the least of which is the single-sided detachable audio cable.
In addition to having a single-sided cable design, the 3.5mm plug end of the cable is designed with a joint that allows it to be redirected into different positions, adapting to whatever device it is being used with. There's also an in-line control unit for controlling calls and music, with what Sennheiser promises to be a special design meant specifically for supporting Apple products (not that it is limited to Apple, however).
Said Sennheiser's Product Manager Magdalene Tan: "The MOMENTUM family of headphones is going from strength to strength with the launch of this new edition of the MOMENTUM and the seven colours now available in the compact MOMENTUM On-Ear range. We have sought to achieve something new in the world of headphones by combining uncompromising sound quality with the finest materials, and a distinct, pure design. We've reimagined the concept of a contemporary, urban style with a classic, timeless feel."