Sennheiser IE 800 earphones hands-on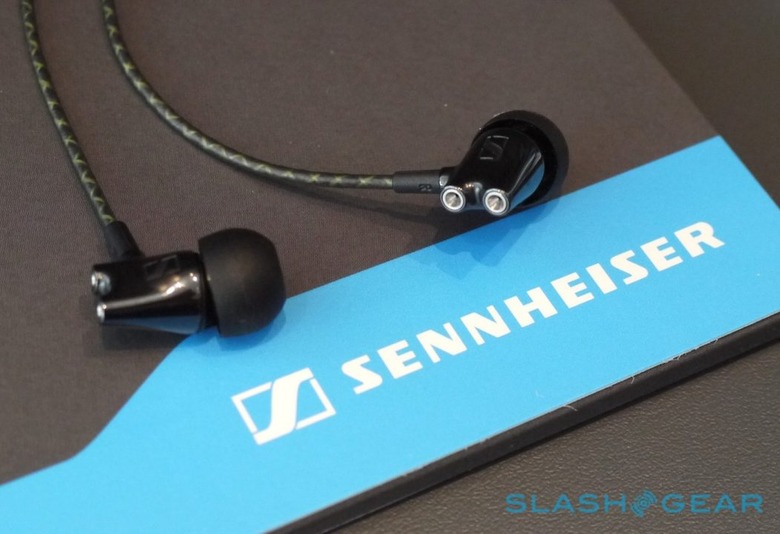 Sennheiser caters for just about all price points in the earphones market, but the new IE 800's will resolutely target the high-end with their €599 sticker when they arrive this summer. We grabbed some ears-on time with the distinctive buds – notable for their double-flare of bass tubes protruding from curvaceous ceramic casings – today, to see whether the audio lives up to the hype.
The company isn't short on hyperbole. The IE 800 earphones are the first to use a new, 7mm extra-wide band driver which Sennheiser designed – and patented – itself, and which delivers a full 5 – 46,500 Hz audio range. The shiny "exhausts" aren't merely decorative, instead acting as bass tubes and broadening the sound stage, at least in theory.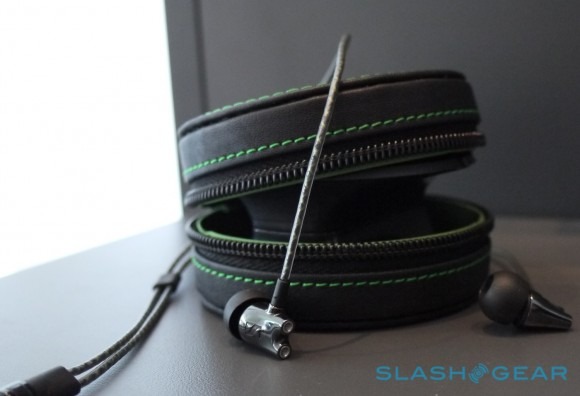 The earphone cables themselves are non-removable – unlike some rivals, which allow you to unplug the cord and replace it with a shorter or longer version, or indeed swap it if it breaks – which Sennheiser says was a conscious decision so as to keep the bulk down. While that may have an effect on how much is dangling from each ear, it won't in the pocket: Sennheiser's default case, while conveniently having a plastic insert to safely stow the earbuds and wrap the cable, is nonetheless bulky like a tiny zippered hatbox.
The question hanging over the IE 800's is whether would-be buyers should splash out €599 ($787) or look to a set of custom earphones instead: molded to suit their own ear canals, rather than using interchangeable (yet still generic) rubber tips. Audio performance from the IE 800's was certainly clear and spacious, with the sound more akin to what we've heard from bulkier twin-driver earbuds despite the single driver.
Sennheiser had a range of music to trial, and the sparkly top-end from the new earphones was certainly noticeable. Bass, meanwhile, had a reasonable thump to it, though we'd need more time and some lossless tracks of our own to really put them through their paces. Still, the hybrid hard/soft eartips – which are soft silicone on the outside, but rigid on the inside to make clipping them in place more straightforward – were comfortable, and the light weight overall is welcome. We'll know more when the IE 800's arrive this coming summer.