Sennheiser GSP 350 high-end gaming headset arrives next month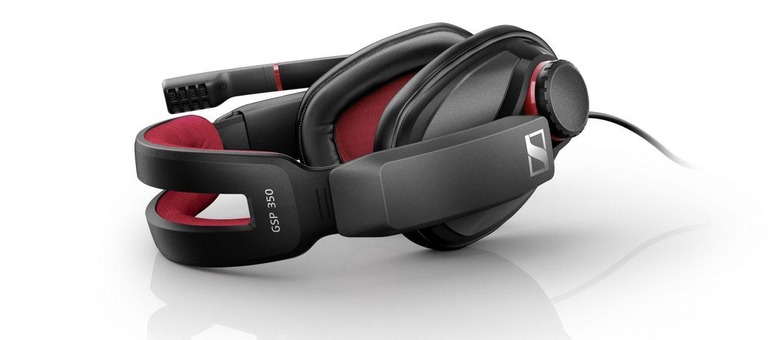 Shortly after unveiling its GSP 300 gaming headset, Sennheiser is back with the GSP 350, a headset for gamers that takes gaming audio to "new levels." The headset boasts, among other things, Dolby 7.1 Surround Sound and Sennheiser's own tech, making it a high-end offering for those who want excellent sound quality while playing. According to Sennheiser, its new gaming headset includes a 'best in class' acoustic seal, a design that facilitates long wearing sessions without discomfort, and a foundation inspired by aviation headsets.
The GSP 350 gaming headset features memory foam ear pads that help form that aforementioned 'acoustic' seal, keeping ambient noises out for an isolated gaming experience. Sennheiser says the ear pads were made based in part on its own research into ergonomics, and that the headset will still be comfortable after long periods of gameplay. This comfort is taken further with the use of a split headband and a couple hinges.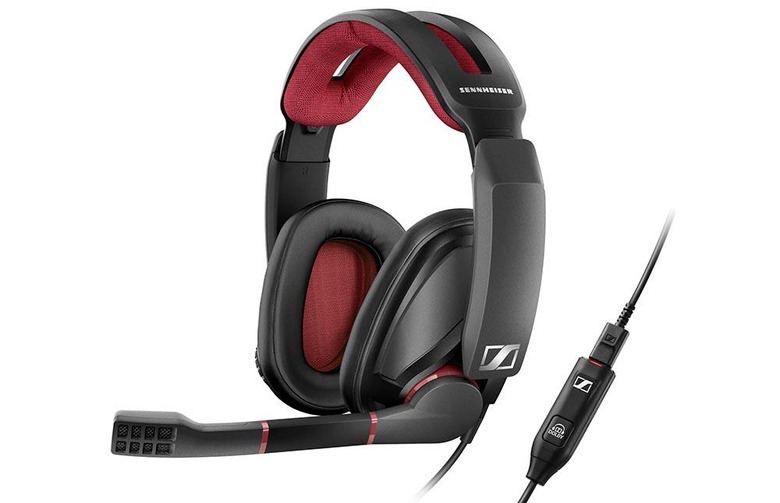 The right ear cup is home to the volume control; those who use PCs can also utilize the Surround Dongle for toggling between stereo and surround sound audio (via Dolby). There are different equalizer settings, including an eSports mode, when using Sennheiser's related software. The headset can also be used as a pair of headphones via the "music mode."
Given that it's a headset, the GSP 350 also includes a noise-cancelling microphone that, says Sennheiser, keeps background noise down to a minimum, as well as breathing noises and other unwanted audio. If you raise the boom, the headset automatically mutes the microphone. Finally, the audio cable is detachable, and there's an optional cable to get stereo audio with mobile devices, consoles, and Mac.
The Sennheiser GSP 350 gaming headset launches next month for $139.95 USD.