Sennheiser launches GSP 300 gaming headset and two audio amps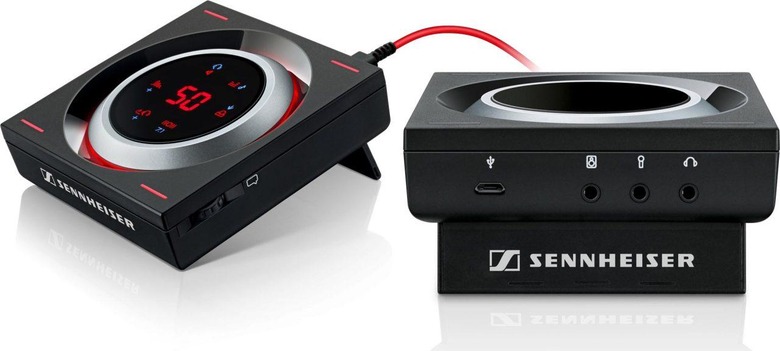 has taken the wraps off three new audio products: a pair of audio amplifiers, the GSX 1200 PRO and the GSX 1000, for PC and Mac, as well as a gaming headset, the GSP 300, said to be kicking off a new line of similar headsets from the company. The trio of items were introduced at Gamescom 2016, and all of them will be available to purchase the end of next month at various price points.
All three products are targeted at gamers, though no doubt the audio amps will appeal to many others, as well. These are the first products to feature Sennheiser's 7.1 algorithm. Sennheiser says the the amps offer "exceptionally accurate positional sound," and that they're powered by Digital to Analog Converter chips. All audio processing is handled by the amps' internal chipsets, removing the load that would otherwise be on the PC's processor.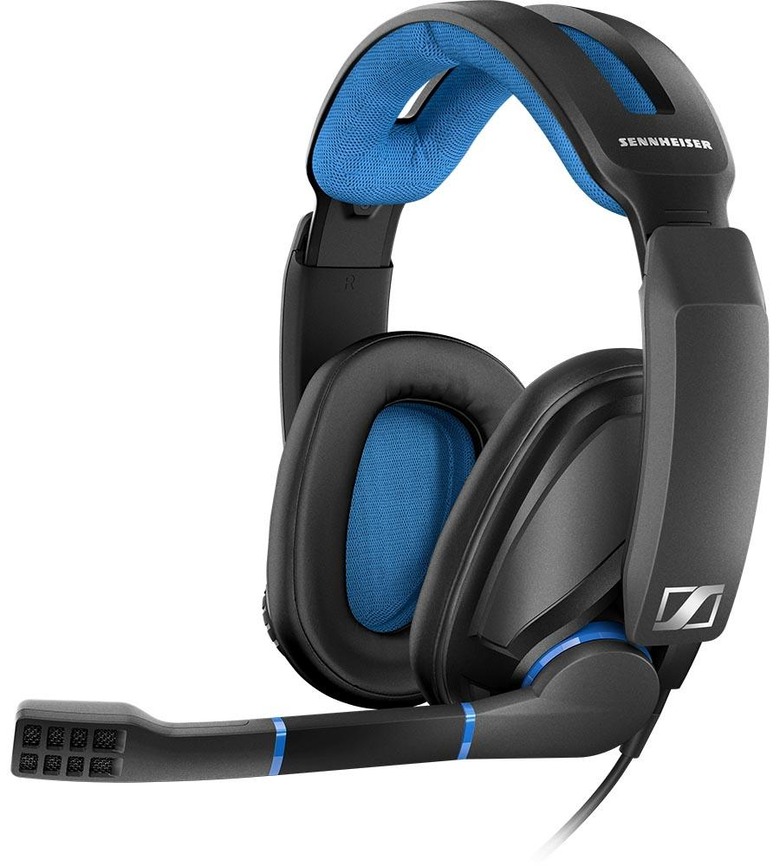 The GSX 1200 PRO (the model on the right in the above image) is said to be designed with professional gamers in mind, offering things like Chat lInk for connecting up to 8 units together and communicating with other gamers. The amp supports both outbound and inbound chatting and includes noise reduction for clear sound. Both models include an integrated kickstand, LED lights, touch panel displays, individual control over game audio and communication audio, and Side Tone adjustment.
The GSP 300 headset, meanwhile, supports the Xbox One and PlayStation 4 in addition to PC and Macs. The headset boasts memory foam ear pads, an acoustic seal to block out unwanted audio, a noise-cancelling microphone said to offer broadcast-quality audio, a split-style headband for reduce cranial pressure, and a ball-joint hinge to angle the two speakers.
The headset will cost $99.95 USD / $129.99 CAN, while the GSX 1000 amp will be $229.95 USD /$279.99 CAN and the GSX 1200 PRO will be $249.95 USD / $309.99 CAN.