Sena Keyboard Folio for iPad gets official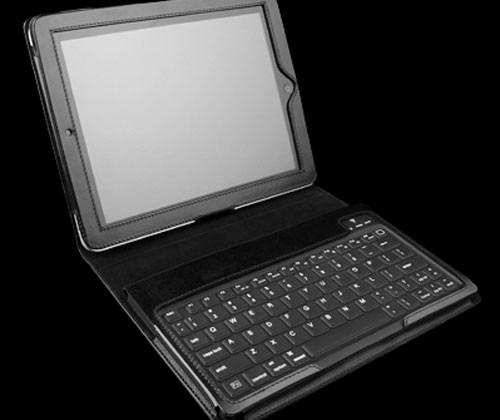 Remember last week when that cool looking Bluetooth keyboard packing iPad case surfaced at the FCC? We learned that it was already on sale in the UK and figured it wouldn't be long before it turned up here in the US after hitting the FCC. We were right; it didn't take long to surface for pre-order in America.
The case has surfaced as the Sena Keyboard Folio for the iPad. The case will come in the black we saw in the fuzzy FCC pics as well as tan, red, and brown colors. The thing will normally sell for $149.99 but it can be pre-ordered right now for $129.99.
Sena lists the case as shipping on October 7. The main feature of the case is that thin Bluetooth keyboard. Other features include a recessed stand on the back that collapses to hold the screen up for you to type. The keyboard is good for 45 hours of use or 55 hours on standby with the integrated lithium ion battery, which is apparently rechargeable though that isn't specified. The controls and ports of the iPad are left uncovered for access and the face of the keyboard is silicone to protect from spills and splashes.