Bluetooth iPad keyboard case crosses FCC [Updated]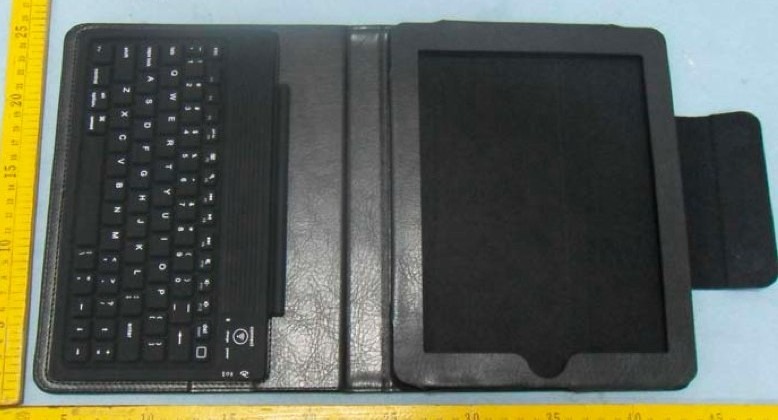 Bluetooth keyboards for the iPad aren't exactly rare, but we're still waiting for that perfect pairing: something portable, that doesn't add too much bulk and that makes for an impromptu netbook replacement when you need to batter in a few thousand words on the move.  Shenzhen Paoluy Silicone Technology Co.'s new iPad keyboard case (BL-BKB76), freshly spotted at the FCC, certainly looks like it could hit at least the first two points.
The setup is relatively straightforward: a QWERTY keyboard with an accompanying folio iPad case with all the right cut-outs to make carrying both devices simple.  Thanks to Bluetooth, connecting the two doesn't require a cable – there's a dedicated pairing button to reconnect – and the keyboard's battery is apparently good for up to 90 hours active use or 100 days standby.
What remains to be seen – aside from whether the BL-BKB76 actually gets a (presumably rebadged) release in the US and/or Europe – is how good the keys are to actually type on.  If they're flexible silicone, as the company's name might suggest, then the finger-feel might not be much improved over the regular on-screen 'board.
Update: Looks like the iPad keyboard case is already on sale in the UK; GearZap sell it for £59.95 ($92) though it's currently listed as out of stock.
[via Wireless Goodness]