Selfie toys post baby's photo automatically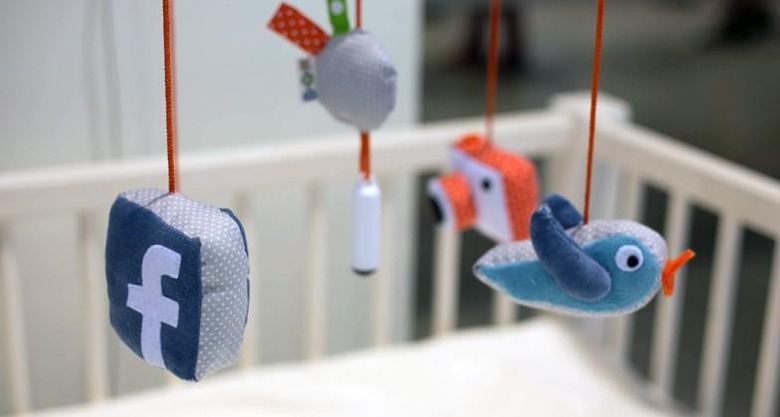 Without the express permission of your child, are you allowed to post photos of your children on Facebook? Of course you do. But designer Laura Cornet wants you to ask – and wants you to discuss – whether or not permission is something you should attain from everyone, even your infant. To do this, she's created a set of toys that activate automatic shares of photos, sounds, and movements of the child that touches them. Automatically, and without the parents' permission.
The toy collection is called "New Born Fame", and they take the form of a mobile that hangs above your babies head. Each toy can be tugged and chewed on, and each toy acts as a trigger.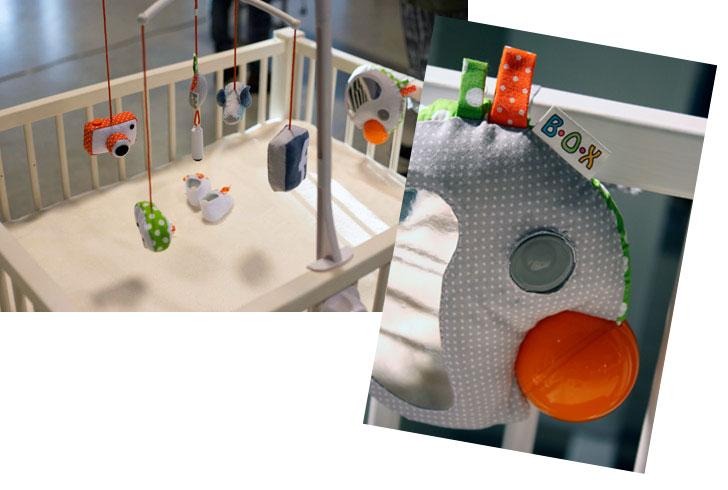 Each toy is connected to a recording unit that's attached to your baby's crib. This recording unit can capture photos, video, and sound.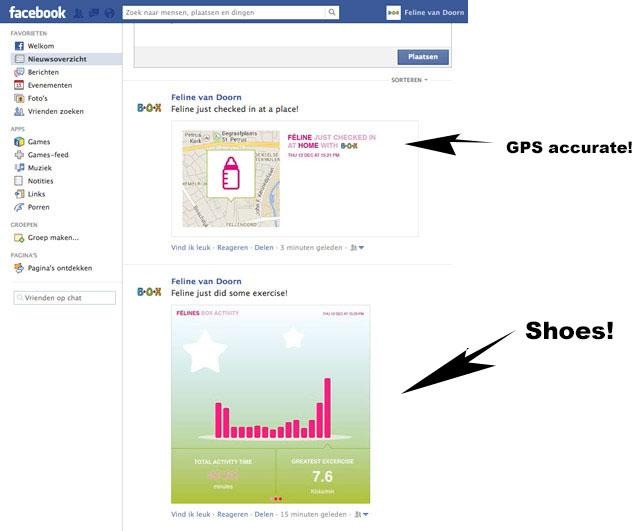 We have an ever-growing discussion thread going on this device on our SlashGear Facebook page, if you'd care to weigh in – join us!
There's also a pair of shoes with built-in sensors to track your baby's physical activity. Each of the toys on the mobile activate a different sort of share:
• Facebook icon: photo or video uploaded to Facebook
• Camera: photo or video uploaded to Twitter or Facebook
• Bird: randomly generated status sent to Twitter
• Round Clown Face: GPS location posted to Facebook or Twitter
• Car: activity tracking posted via shoes to Facebook
The clown face is the toy you see with what appears to be a white stick hanging down from below it. The face is facing away in each of the photos we've got here.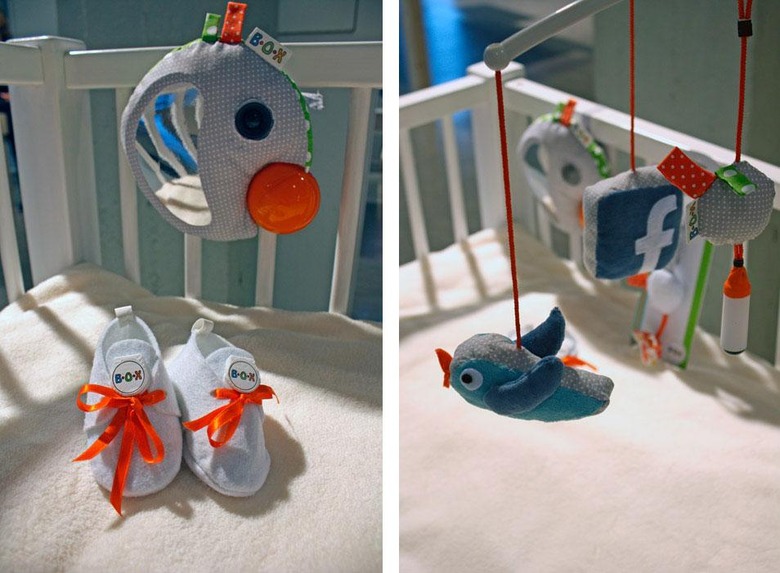 Of course the baby doesn't know that he is posting himself to Facebook. She doesn't know that she's posted a new Twitter status.
But it's fun, right?
This project was shown at the Design Academy Eindhoven show in October. Because of the local response she's gotten to the project, Laura Cornet plans on developing the toys further, but without the automatic sharing function. Sound like a good idea to you?
ALSO NOTE: This project was also a response to massive amounts of baby pictures being posted to Cornet's Facebook feed – perhaps more baby pictures than she wanted.
VIA: DeZeen